Extrude
'The industrial object tends to disappear as a form and becomes one with its function. It's being is its meaning and its meaning is to be useful. Either it is good for something or it isn't. In the second case it goes in the trash.'

Extrude is a piece which plays with reconfigured scale and composition and utilizes colours and patterns to form a visual dialogue to challenge the dark and rigid modernist vocabulary. It is a piece with a character which does not just charm us simply because of its usefulness. Rather, discovers a new territory.

Winner ICFF Studio 2019
Winner IWF 2018
Showcase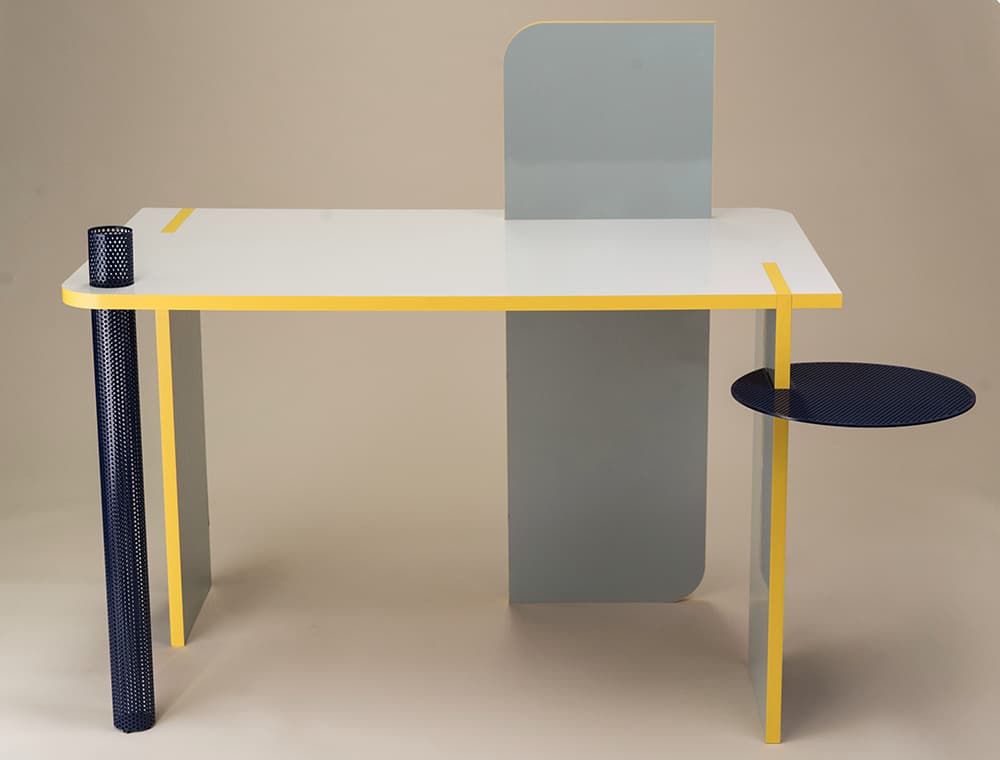 When form follows function is also fun; a new aesthetic territory can be discovered.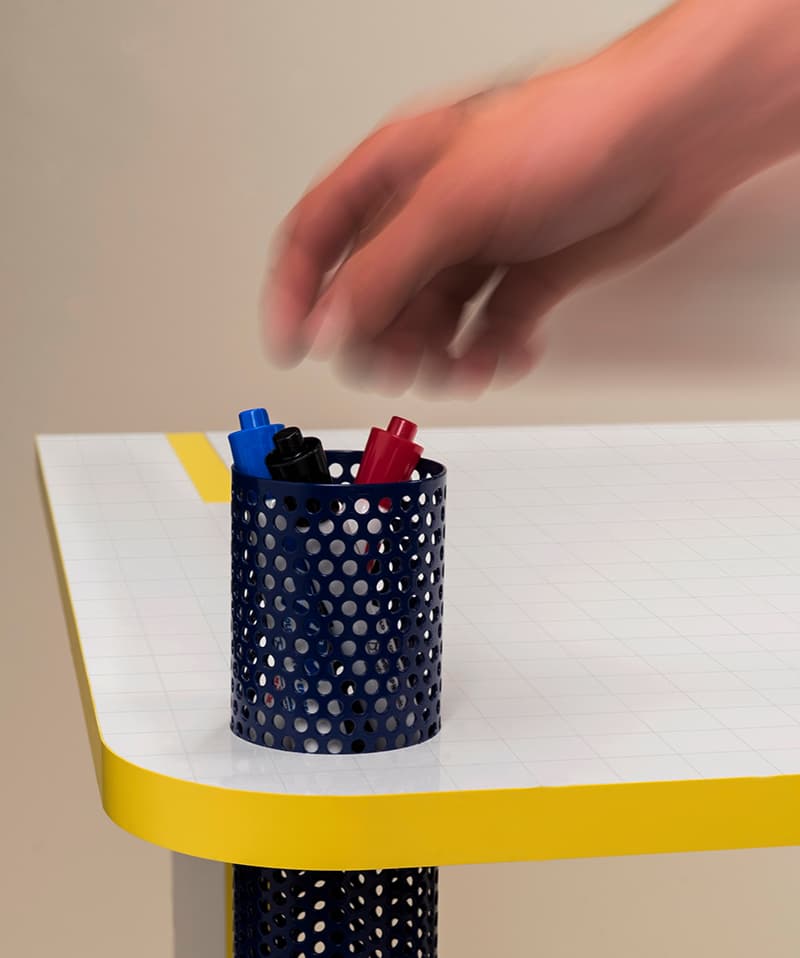 No matter what, a table is always complimented with a accessory holder, that is what this classy perforated leg extrudes into.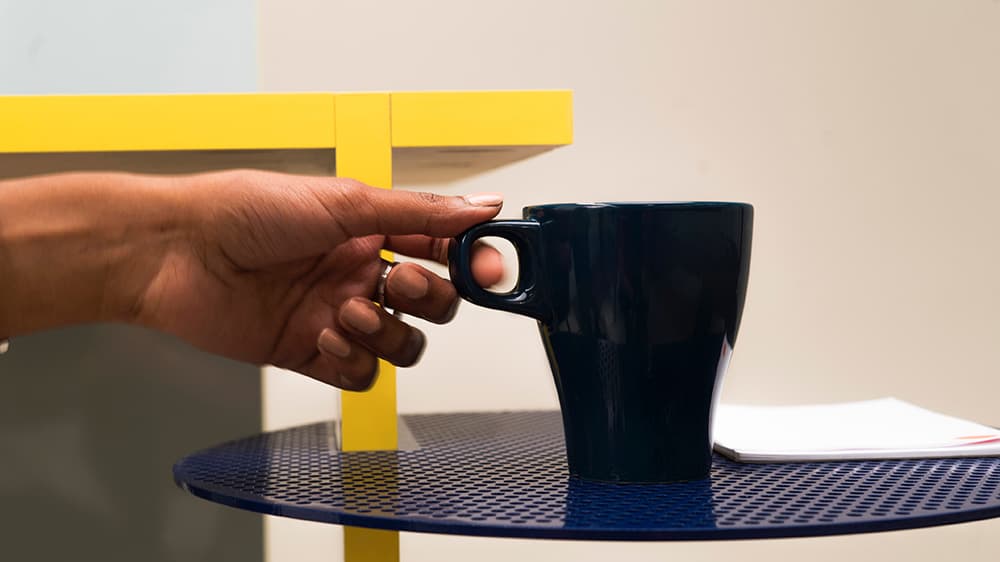 Everyone starts their day with a cup of coffee; the extruded side table will never let it spill on your documents ever again.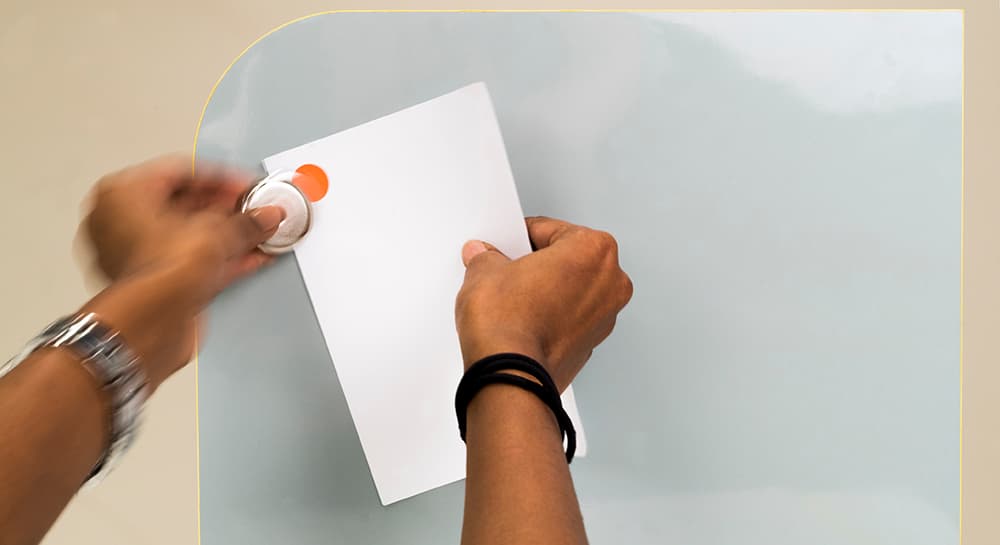 Have bills to pay?<br>Just put it on the magnetic board!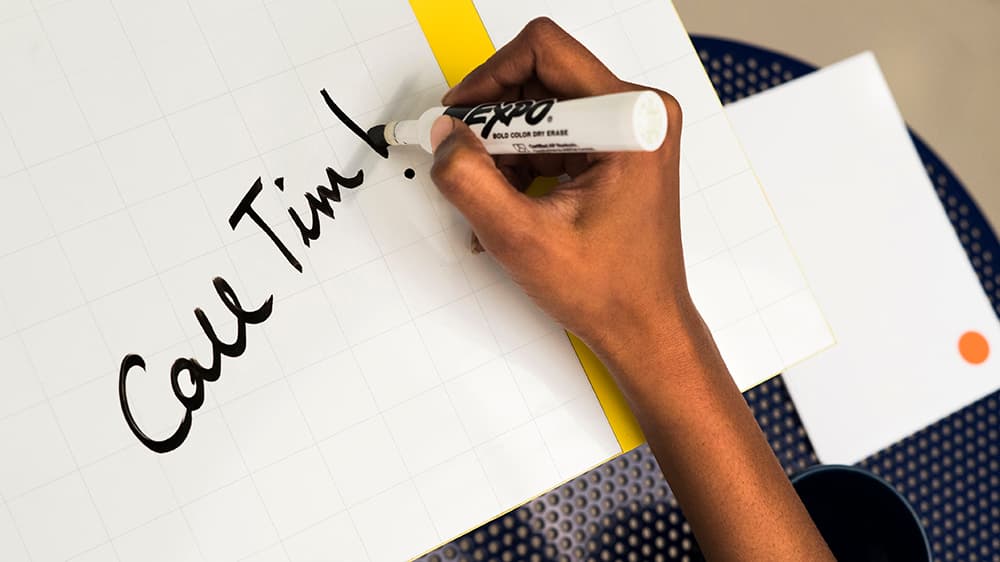 Can't find a piece of paper when you need it?<br>The whole table is made up of writable surfaces, just pick up a marker and note down your message.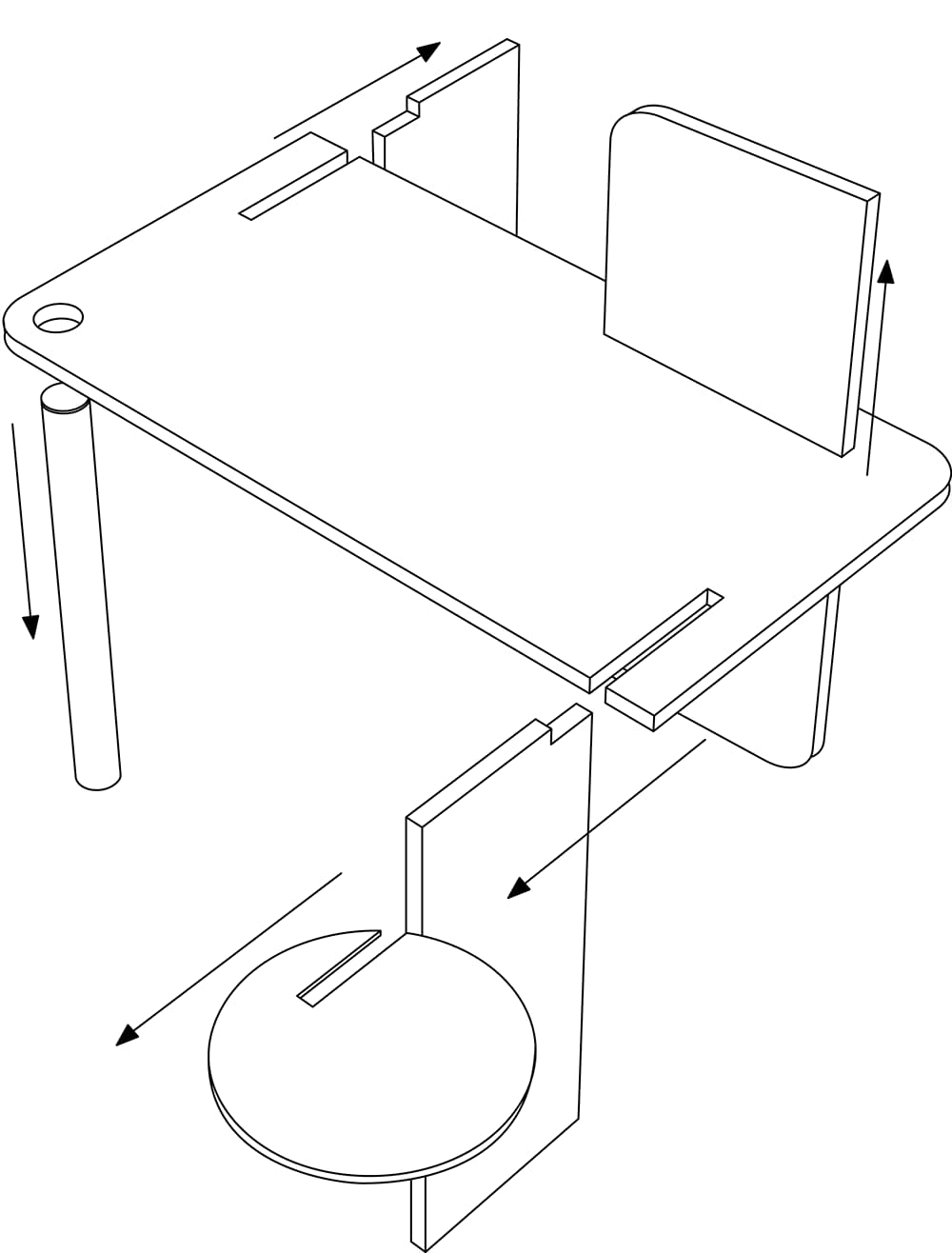 It's flat packed!
Shots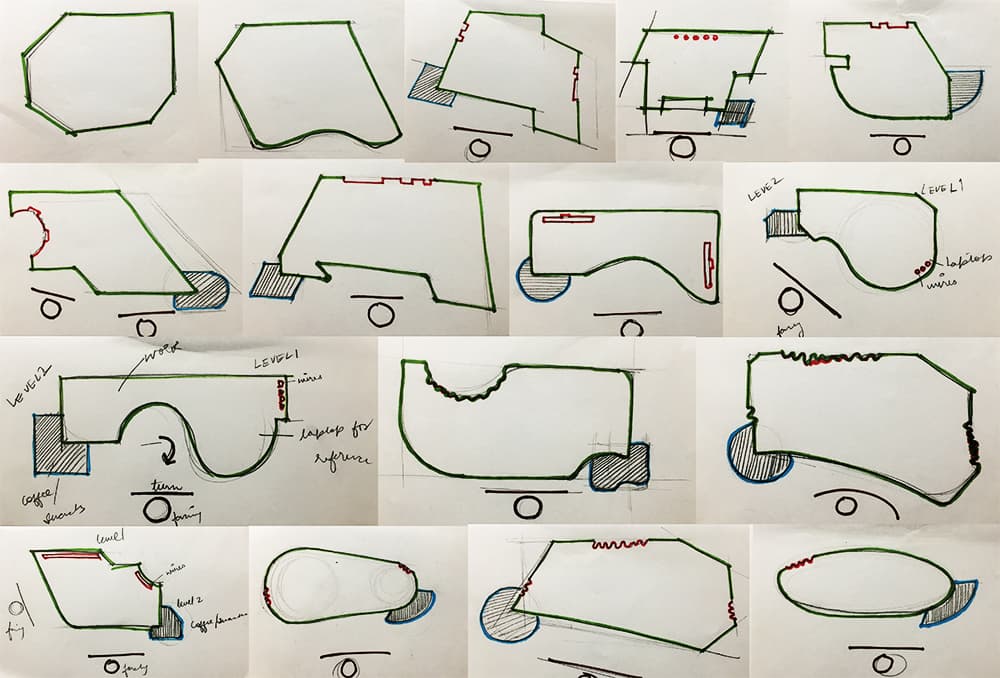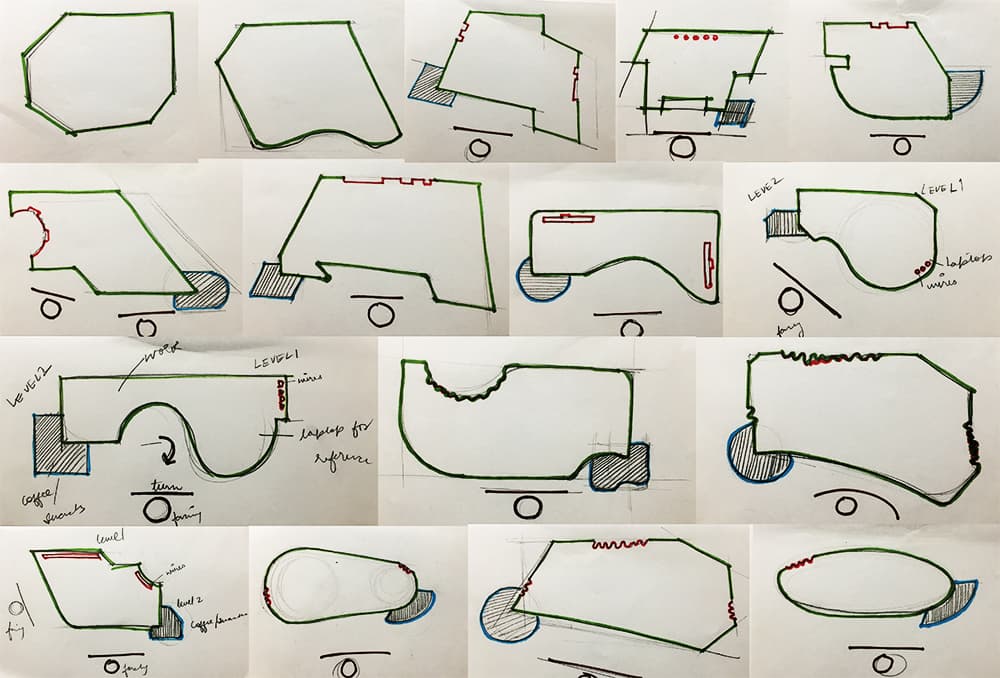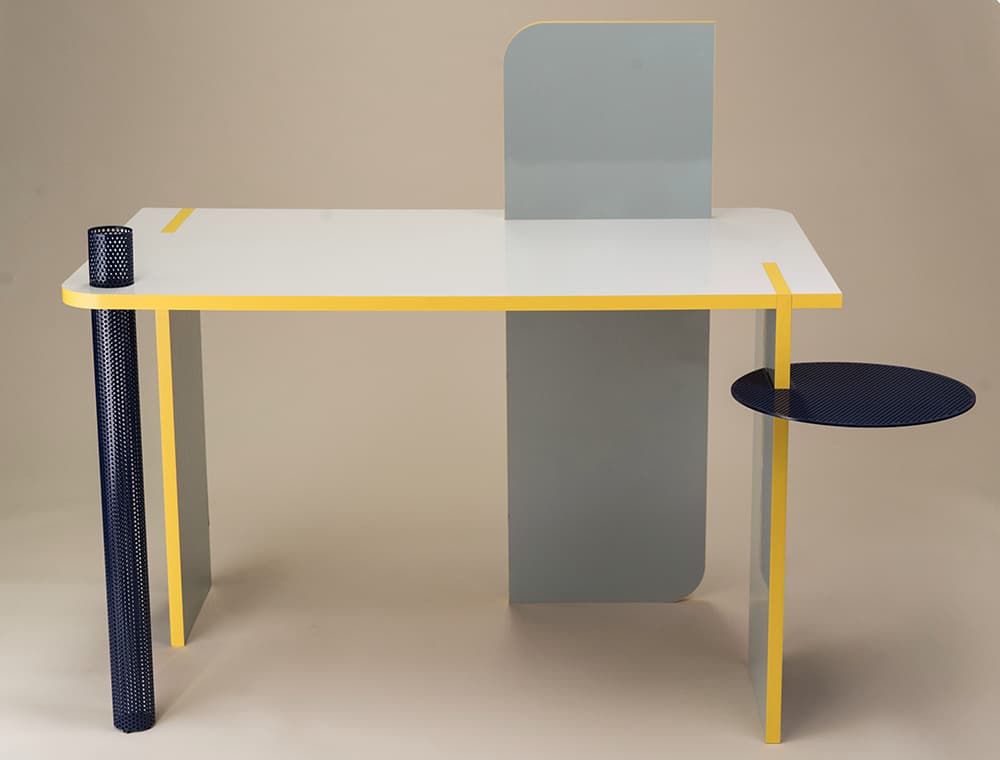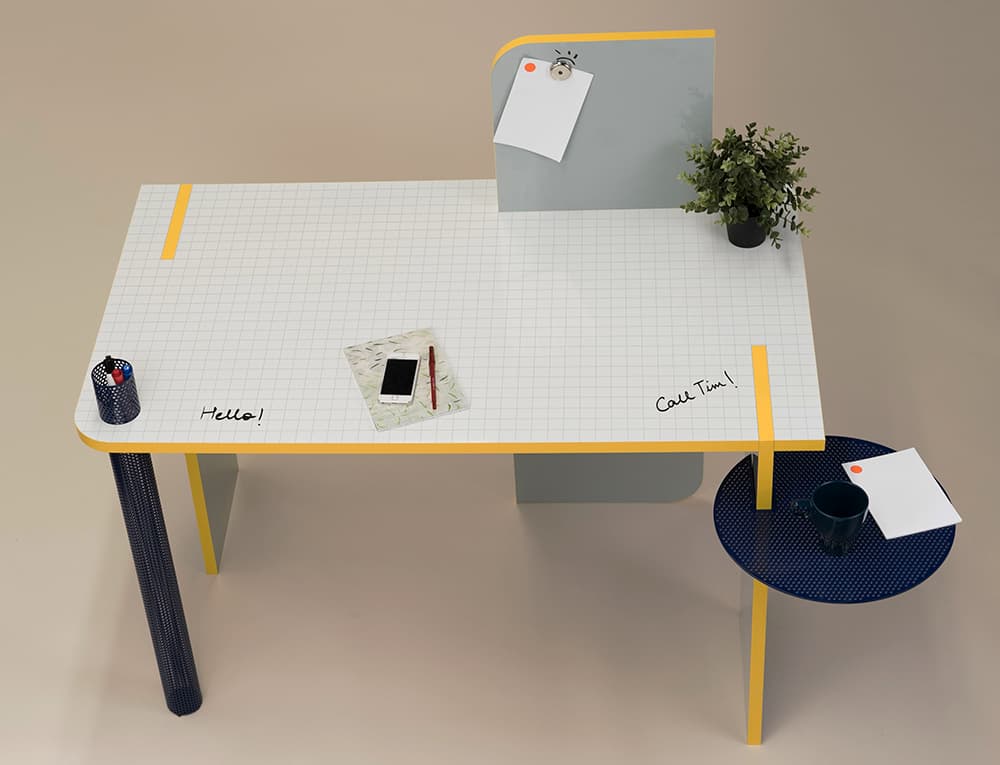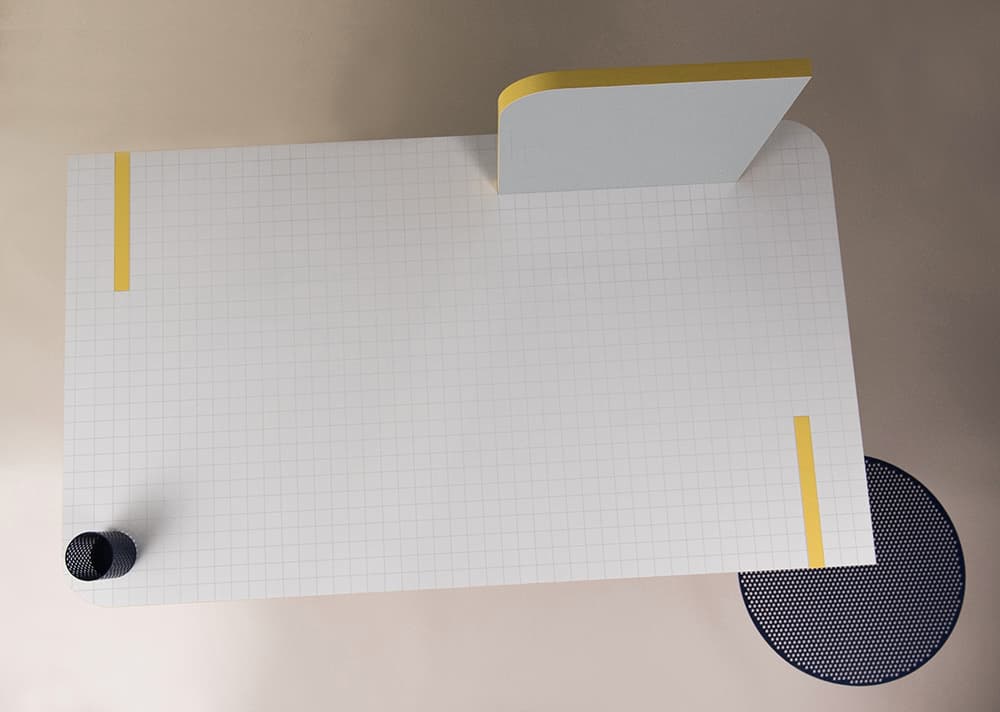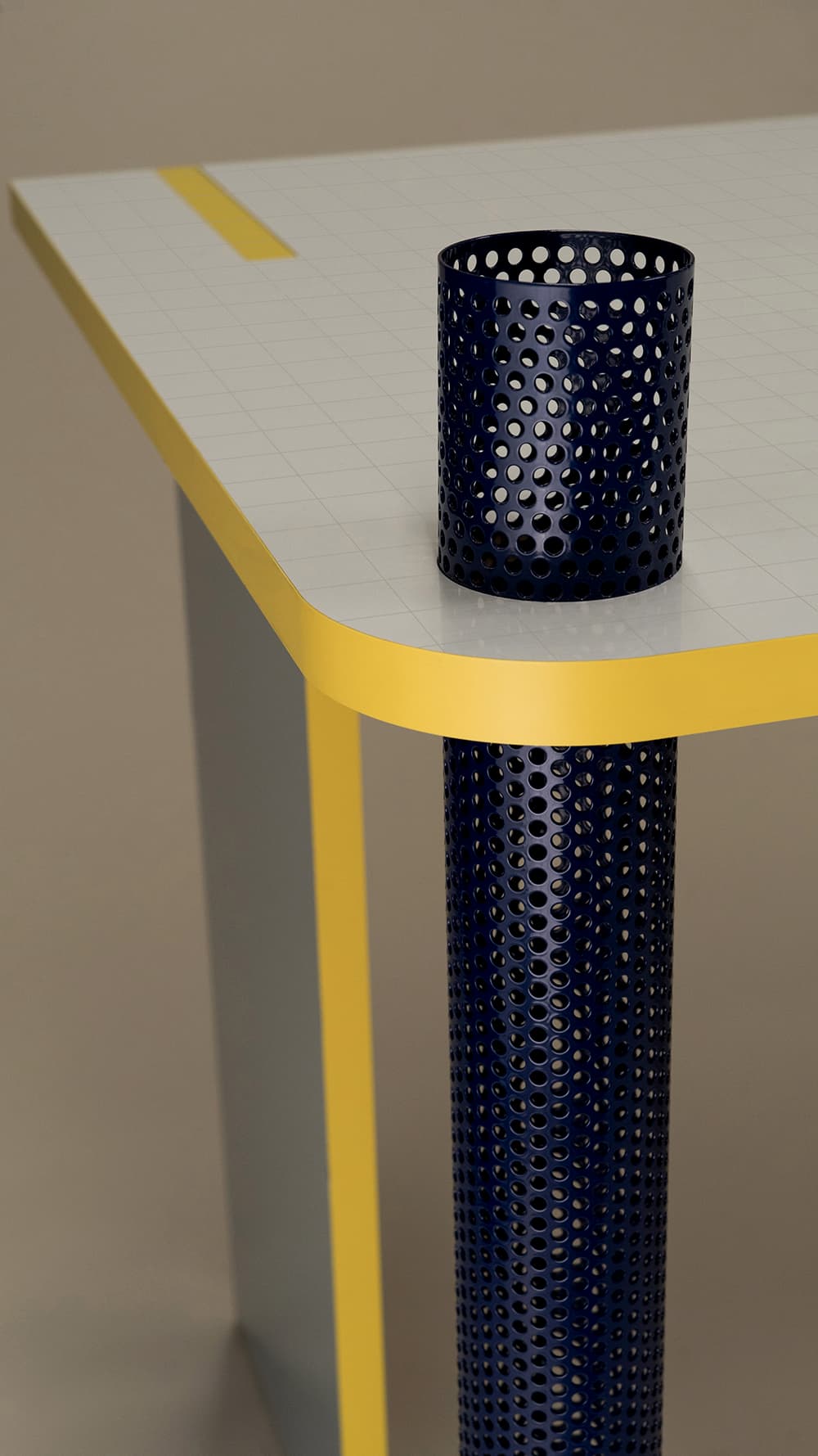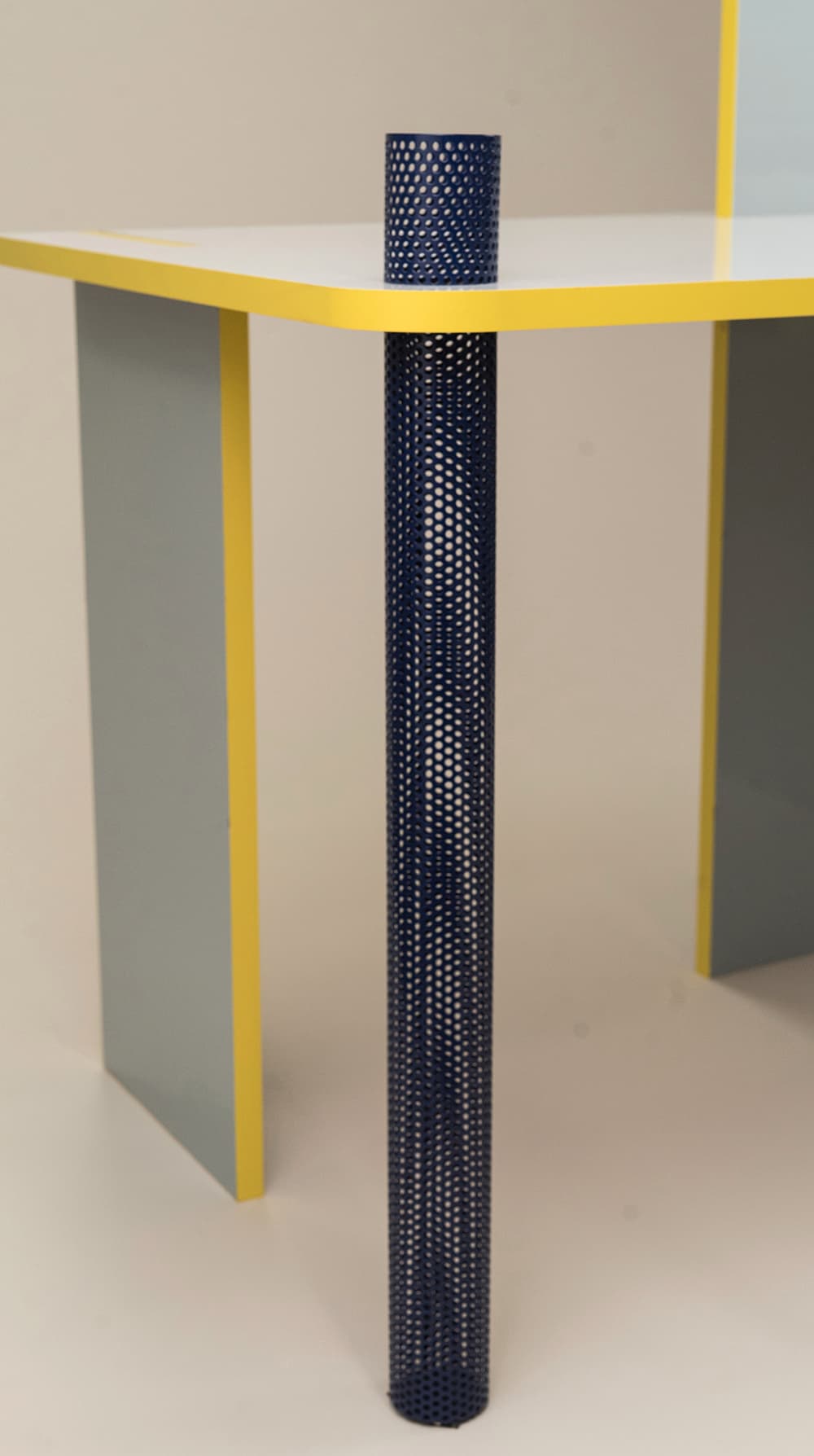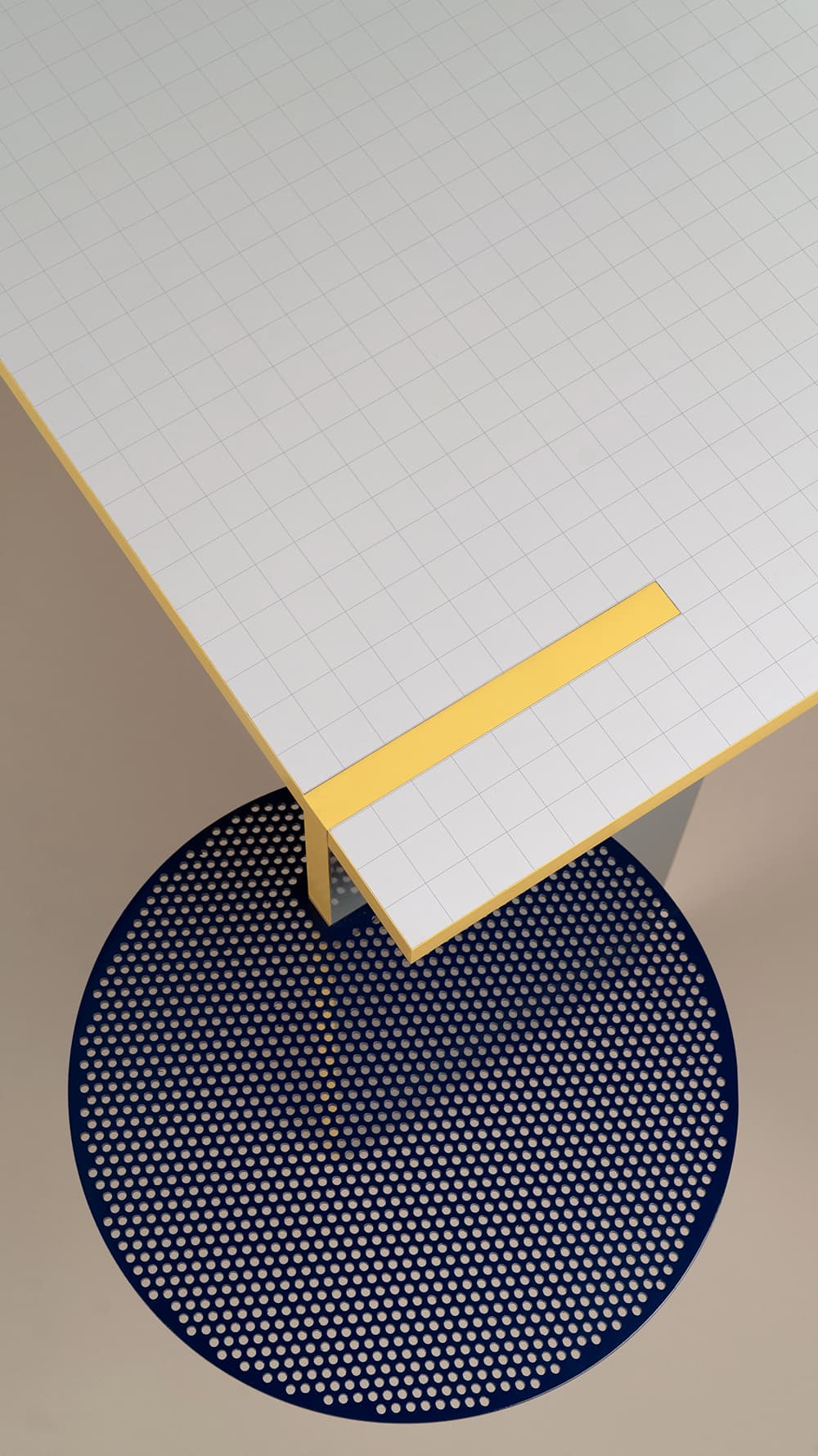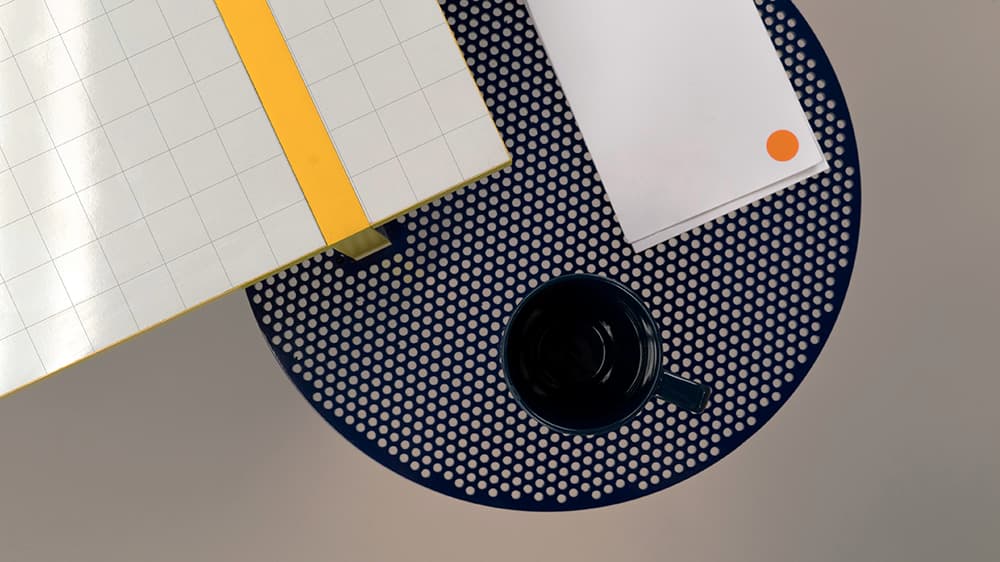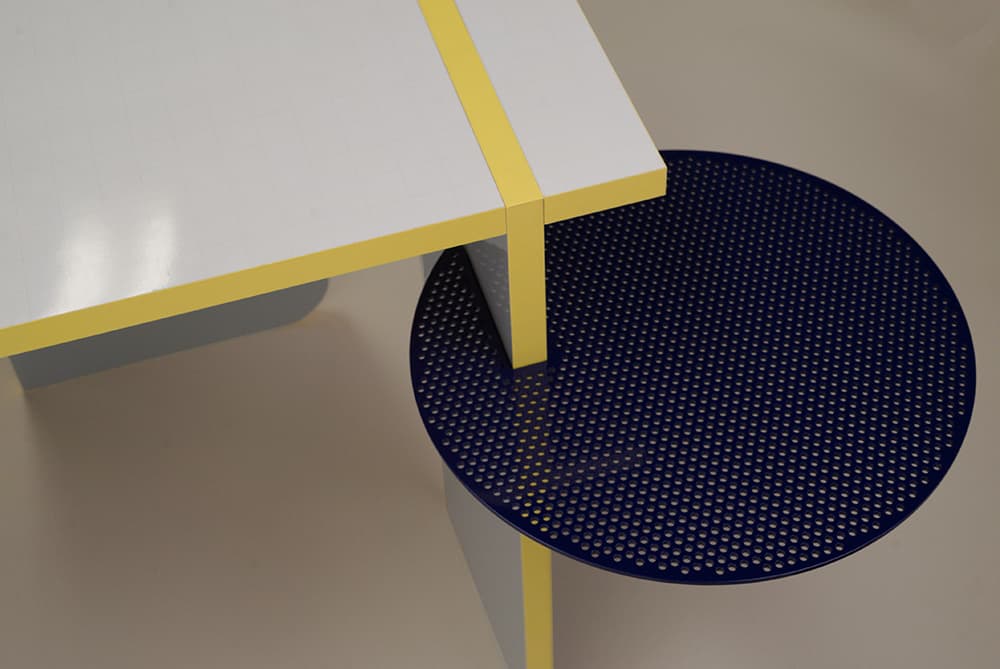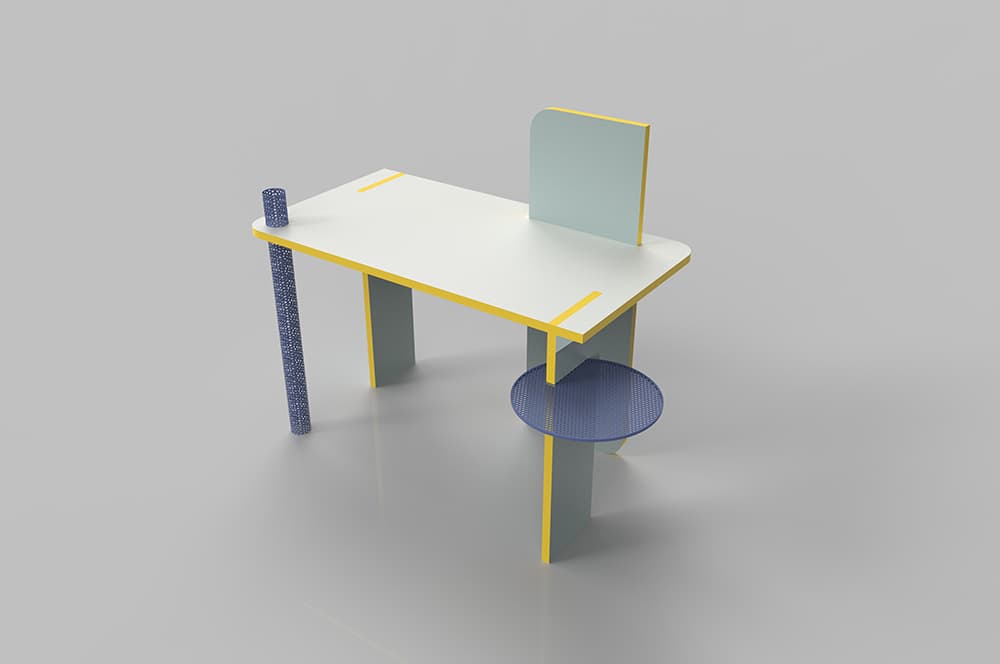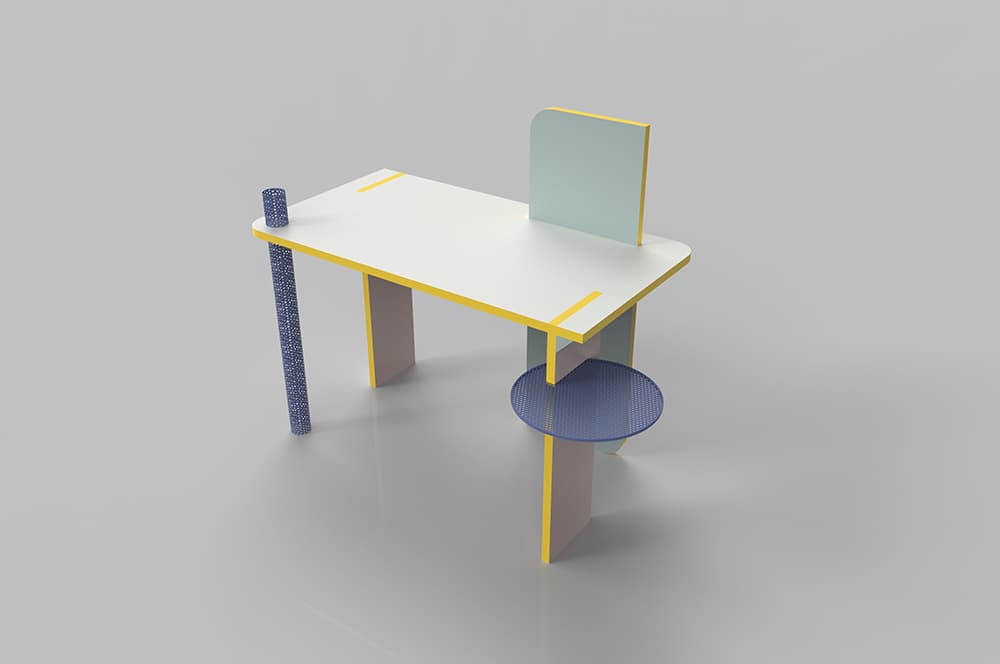 Materials & Dimensions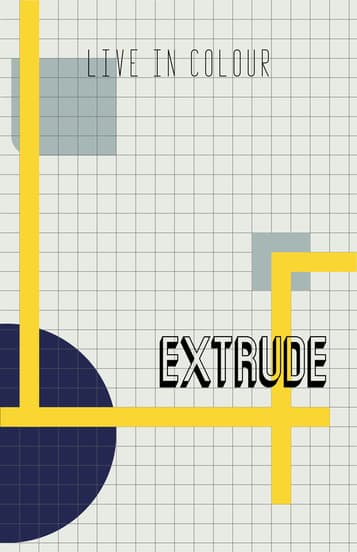 MDF
Formica Writable Laminates
PVC Edge Banding
Aluminum sheet metal
Magnetic Stainless-steel Plate
48in x 28in x 44in