GymScript
A fitness program that eliminates the guesswork by providing all of the exercise variables for you to get stronger. Taylor Kennon, the founder of GymScript believes that exercise is most effective when it is quantified. This means tracking all the exercise data for every session is important for a safe and effective progression.

What makes GymScript different from other apps is that it creates a structured program for progressive overload of "repetitive movements" so that our muscle memory can adapt to it and improve performance by optimizing weight and not confusing the body by changing movements frequently.

wwww.taylorkennon.com

My role was to structure his ideas in a logical format that is optimized for a frictionless experience.
Showcase
A structured fitness program that is backed by exercise science and designed to reduce UX pain points to increase exercise adherence.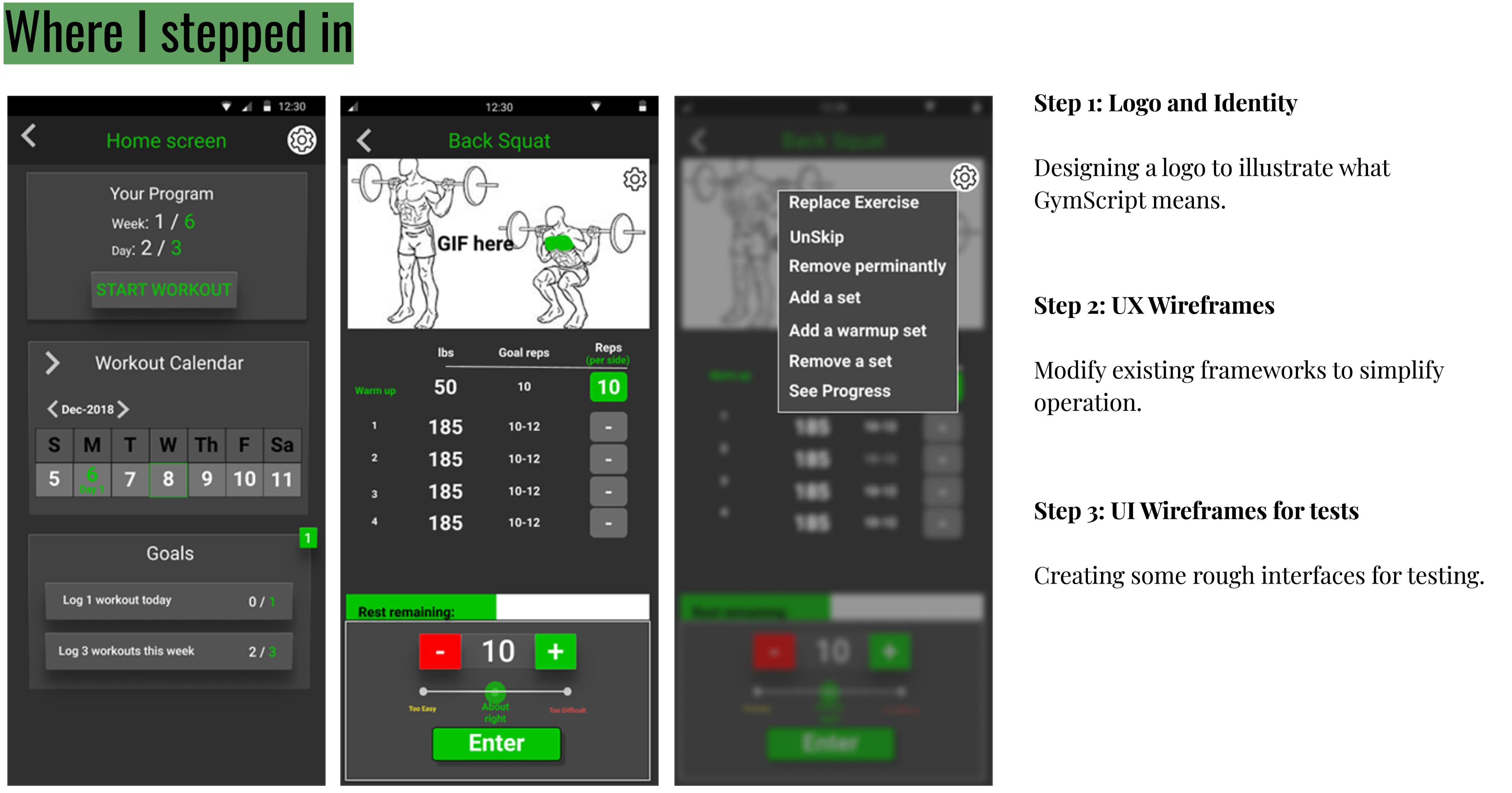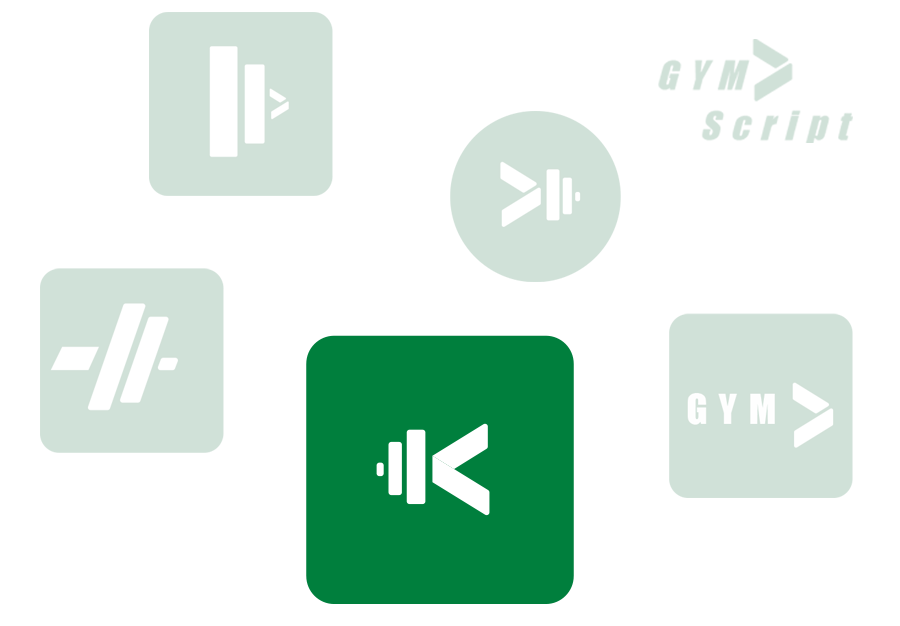 We started by designing a logo to illustrate what GymScript means; an app that uses an algorithm to make a systematic and progressive workout plan (script).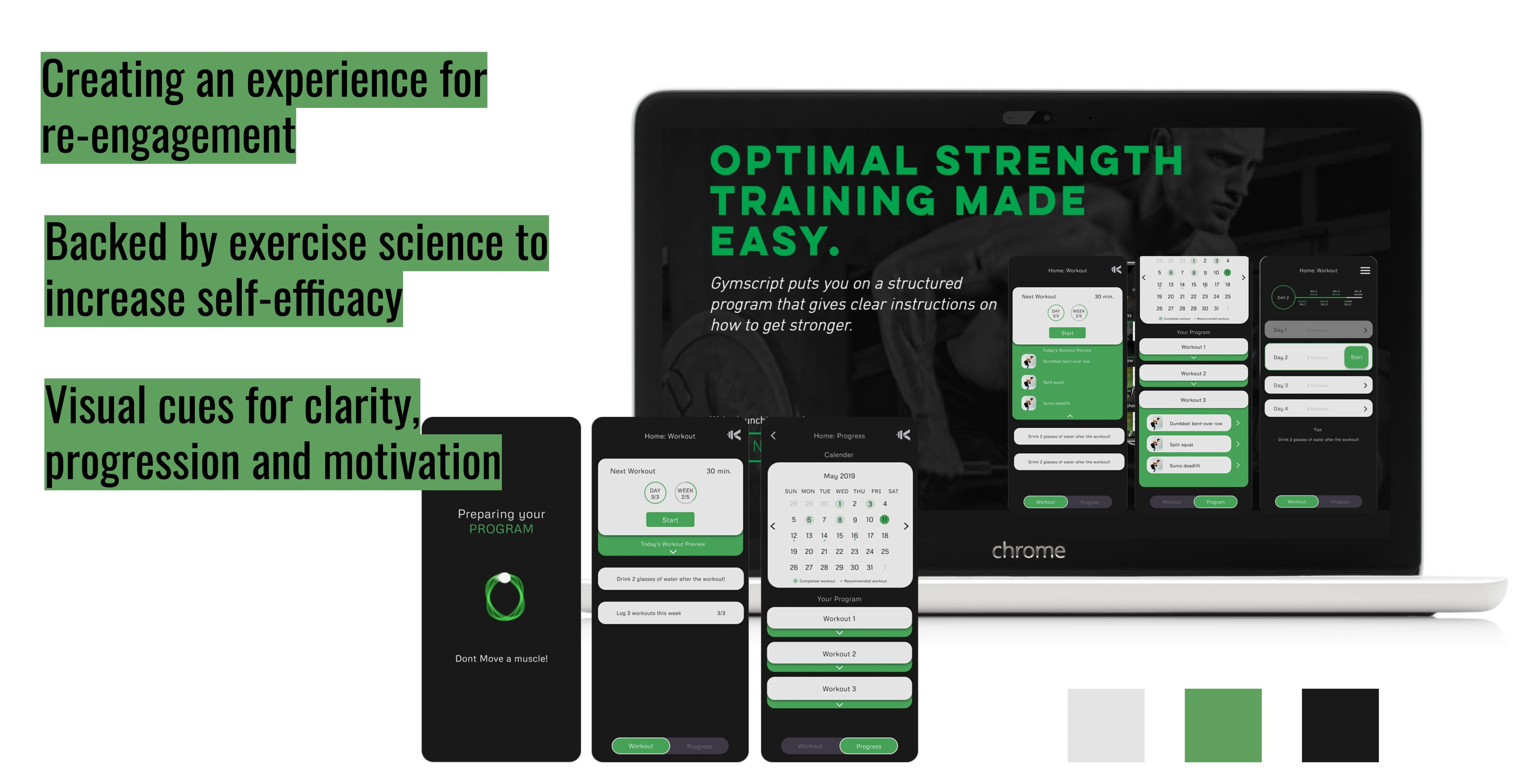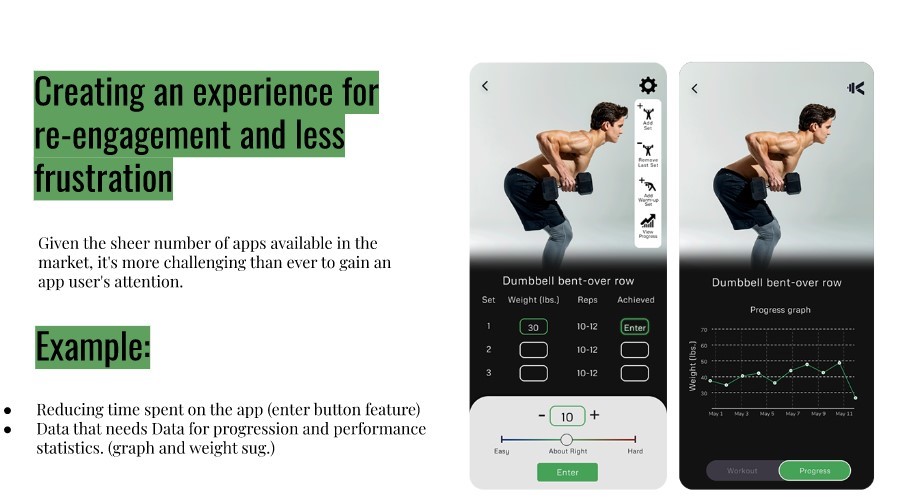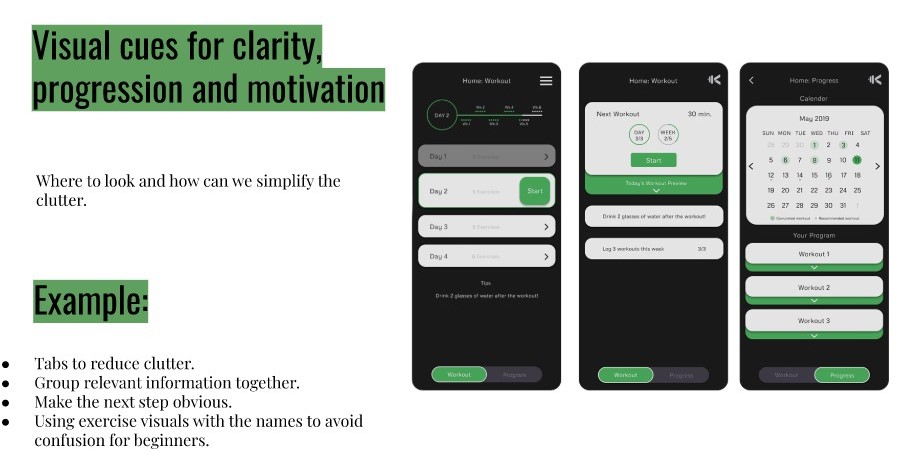 Deep Dive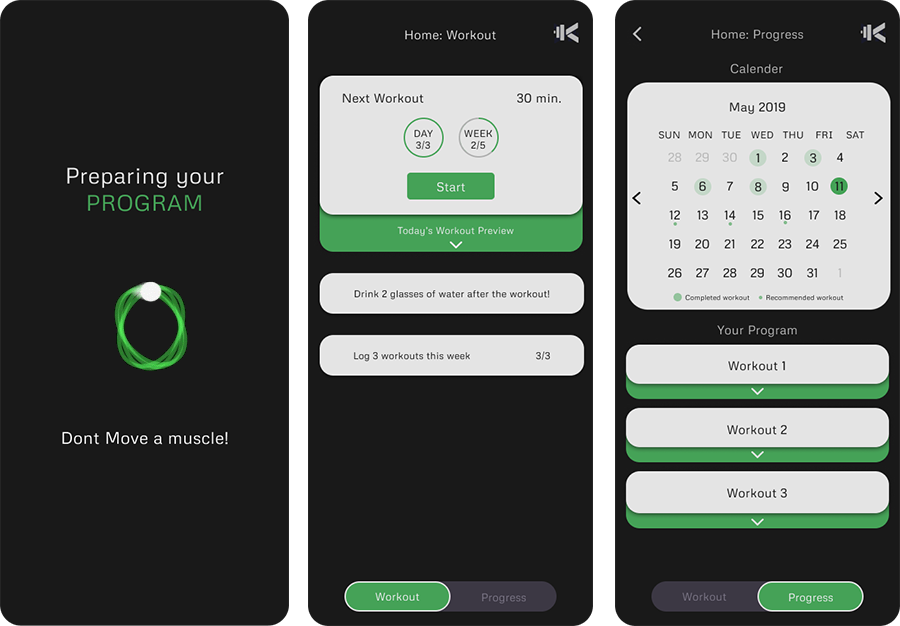 Introducing floating tabs to reduce clutter and group relevant information together, for a better experience.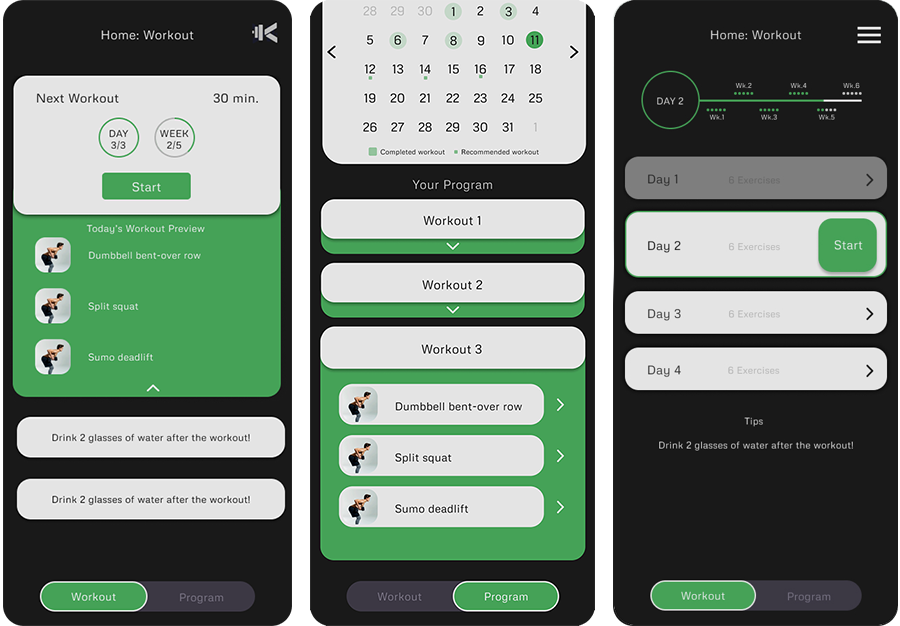 Intutive expandable menus to view detailed information when needed.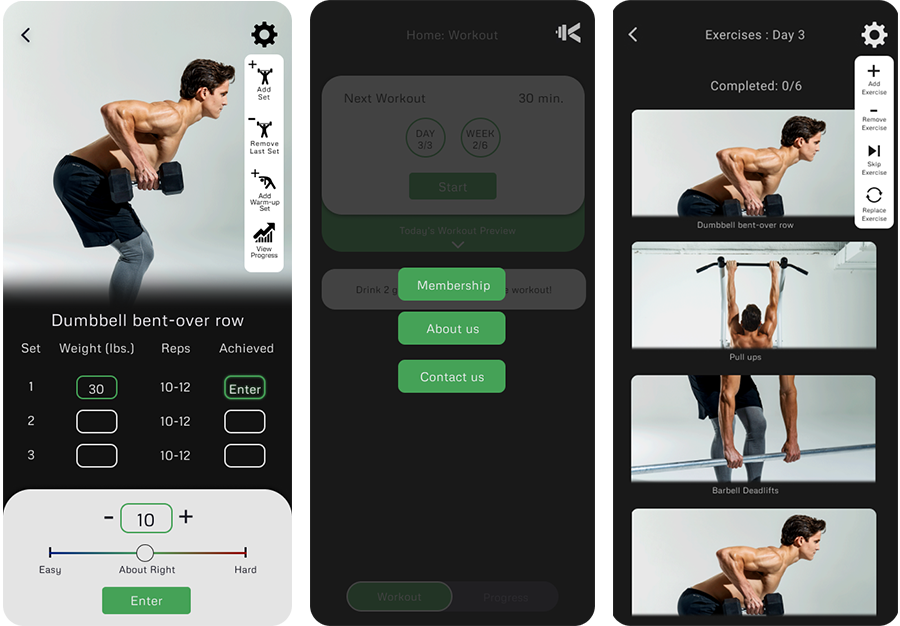 Using infographs for space efficiency and segregating menu items according to the user workflow to minimize confusion.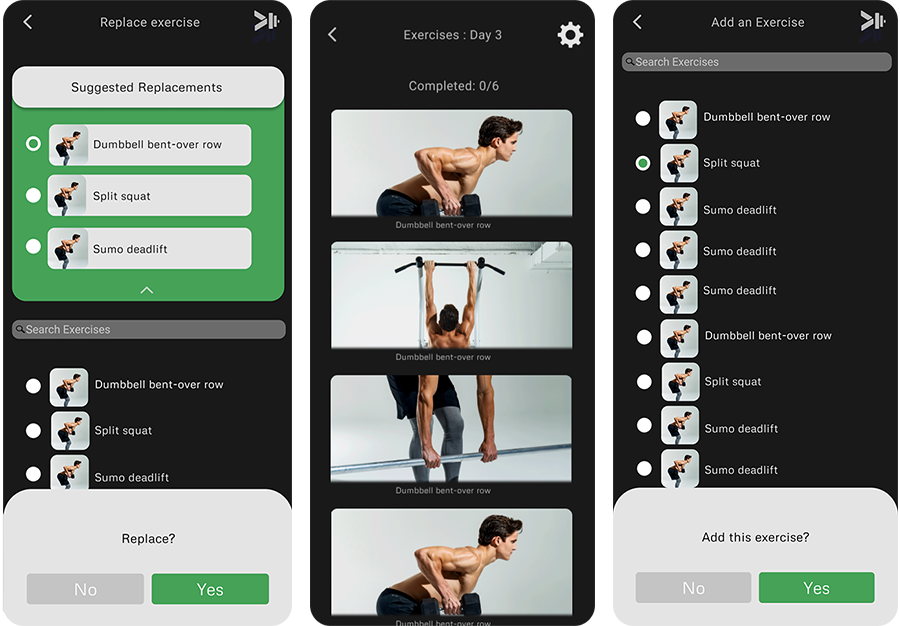 We retain information better the more often we encounter it and internalize it. Using exercise visuals at multiple places in different formats ensures reinforcement.