Micro
There are over 34,000 homeless angelenos and over 25,000 are currently unsheltered. That's more people without housing than the total number of new units built in downtown LA in the past 20 years.

It was an honor to be a part of this initiative. Being able to be involved in a real-world scenario to learn how to manage socially impactful projects with innovative design thinking lead to a learning beyond what any education can teach. As a rule of universal design for me, if you know how to make something for the people at the bottom of the human pyramid, you know how to make a design more accessible and better for everyone.

The pop up hut uses colour and transparency as therapeutic tools to make our users feel secure and cared for. With this project we want the users to regain a sense of belongingness and foster love for the community. Being a temporary housing solution, the design also focuses on being flat pack for mobility and ease in deployment.

Media Coverage:
Daily news
LA Magazine
LA Times
Pasadena Now
Showcase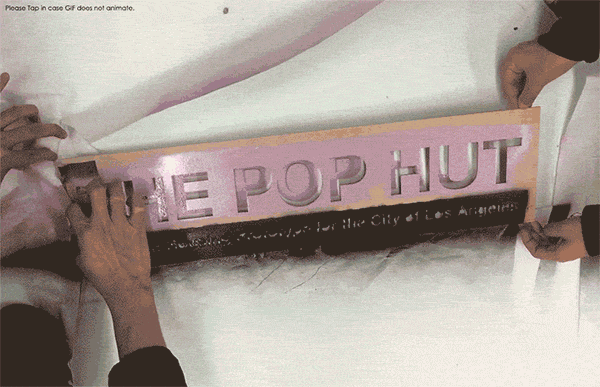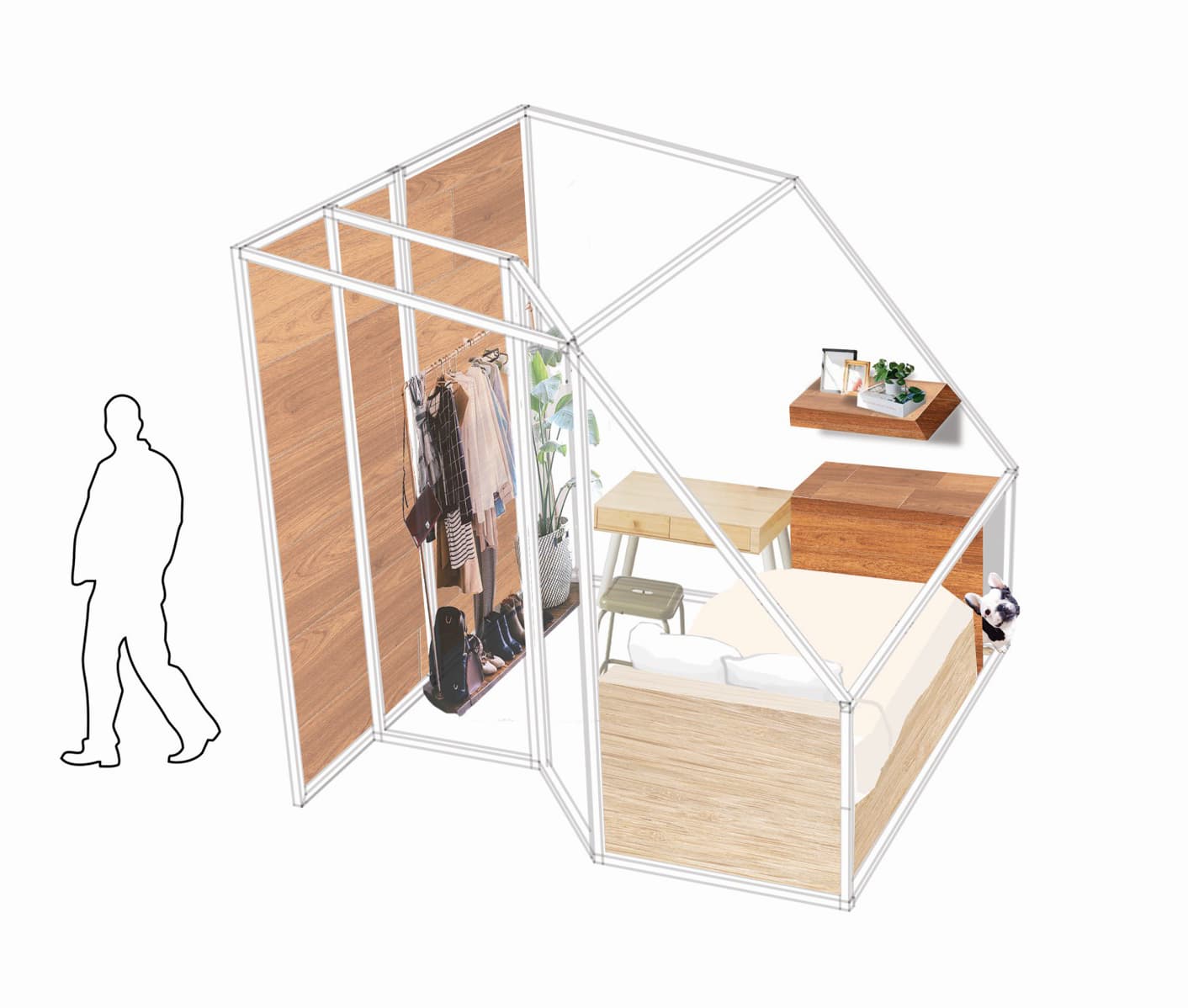 Wood and pastel colors together create a warm interior. Yes, there is a pet house.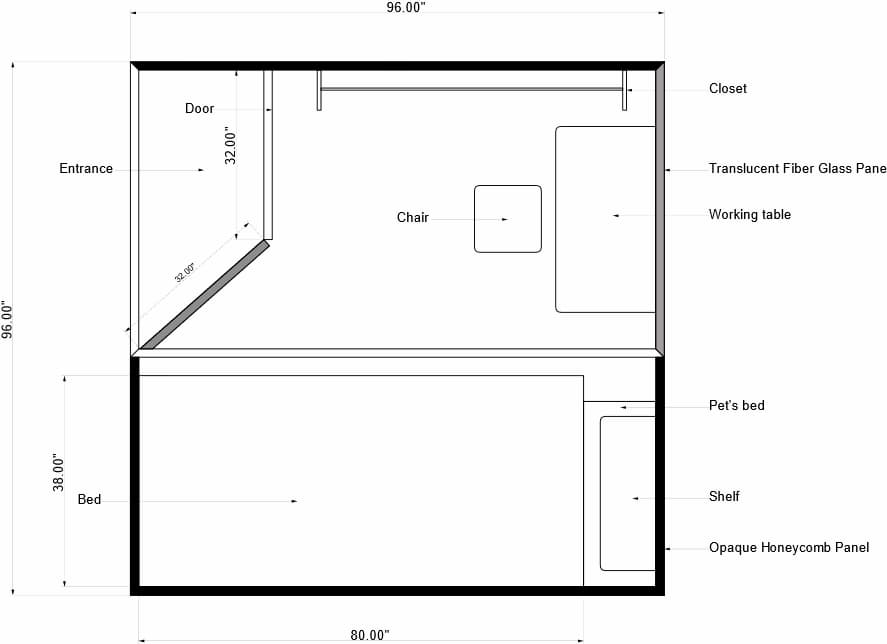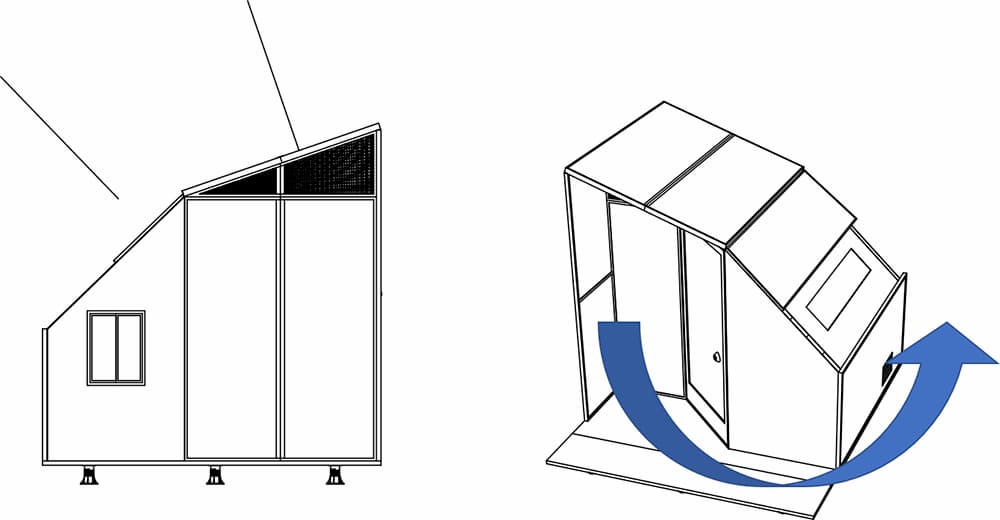 The LA weather allowed us to install solar panels which would generate enough energy even for community activities. The design has well placed vents for better air circulation and walls made of honeycomb pannels for strength and sandwiched between wood panels for insulation.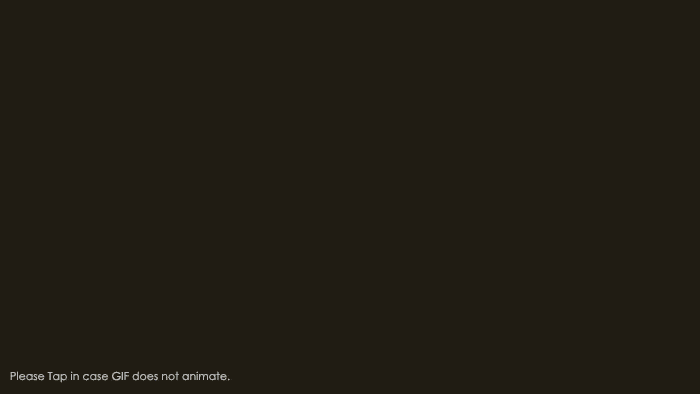 The structure is suggested to be of aluminium for minimal weight. It is also foldable and flat packed which makes it easy to transport.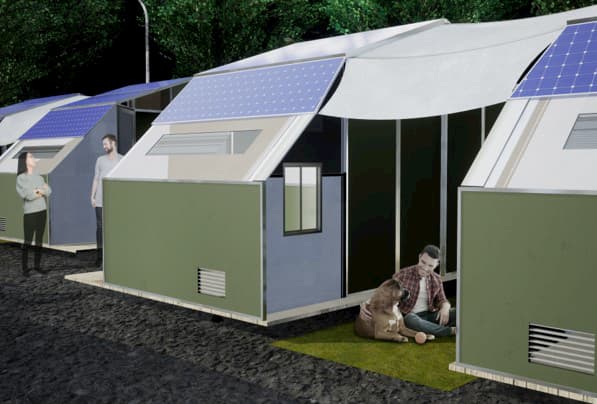 A shared space for neighbours to mingle and make new memories.
Our community housing solution.




Full Scale Prototype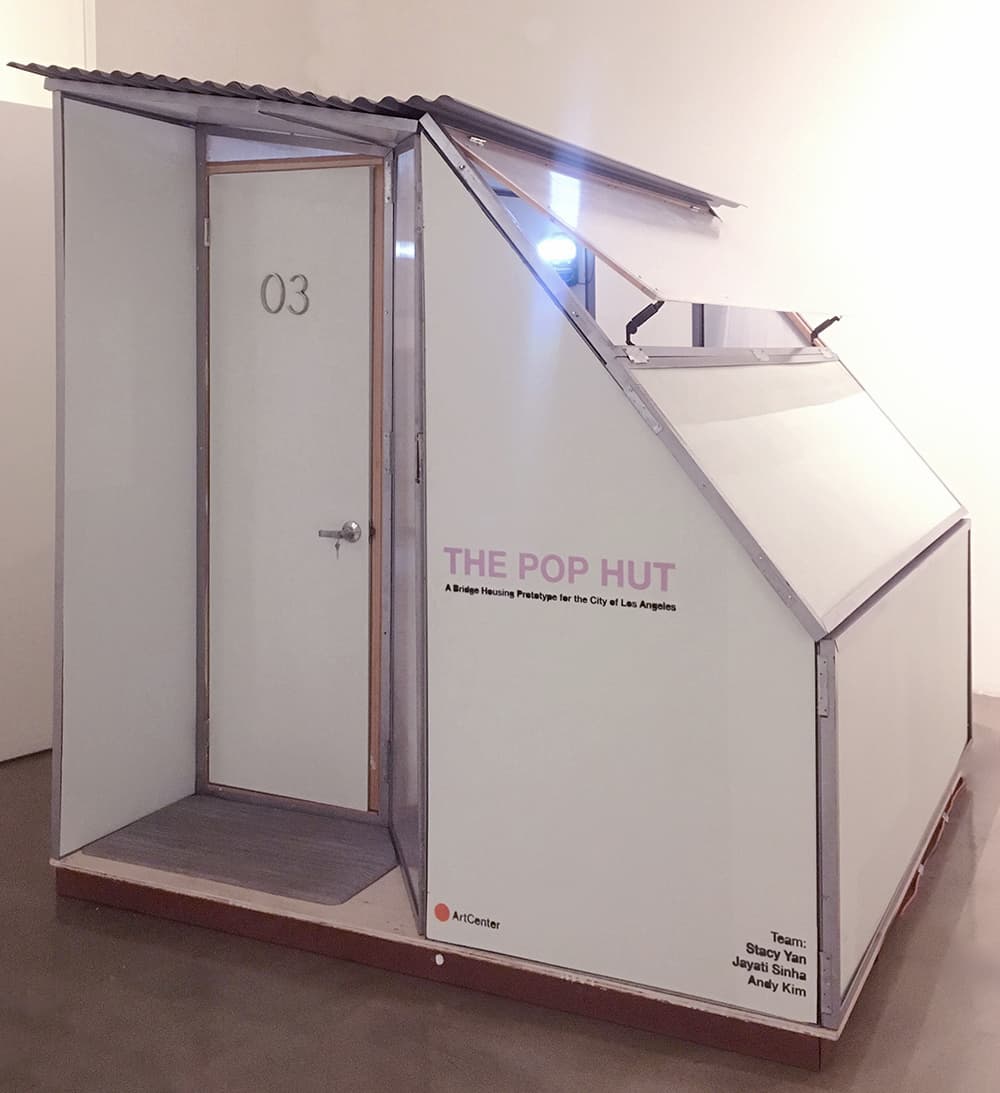 Though an entrance canopy is considered a waste of space by some, our philosophy was to make people who have not been under a roof for a long time feel welcomed.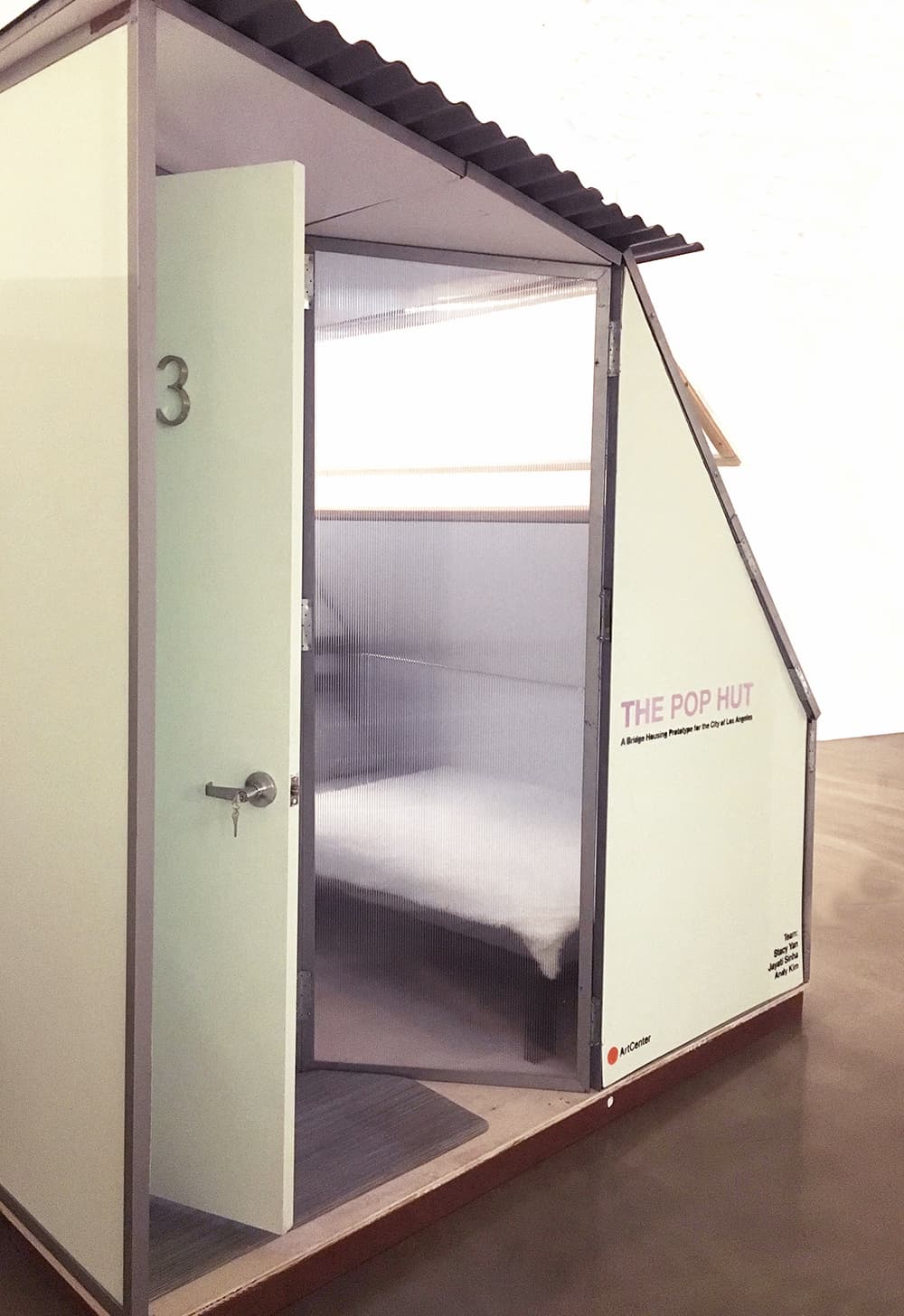 The entrance mesh and skylights illuminate the interior with a beautiful texture when the morning sun shines through them.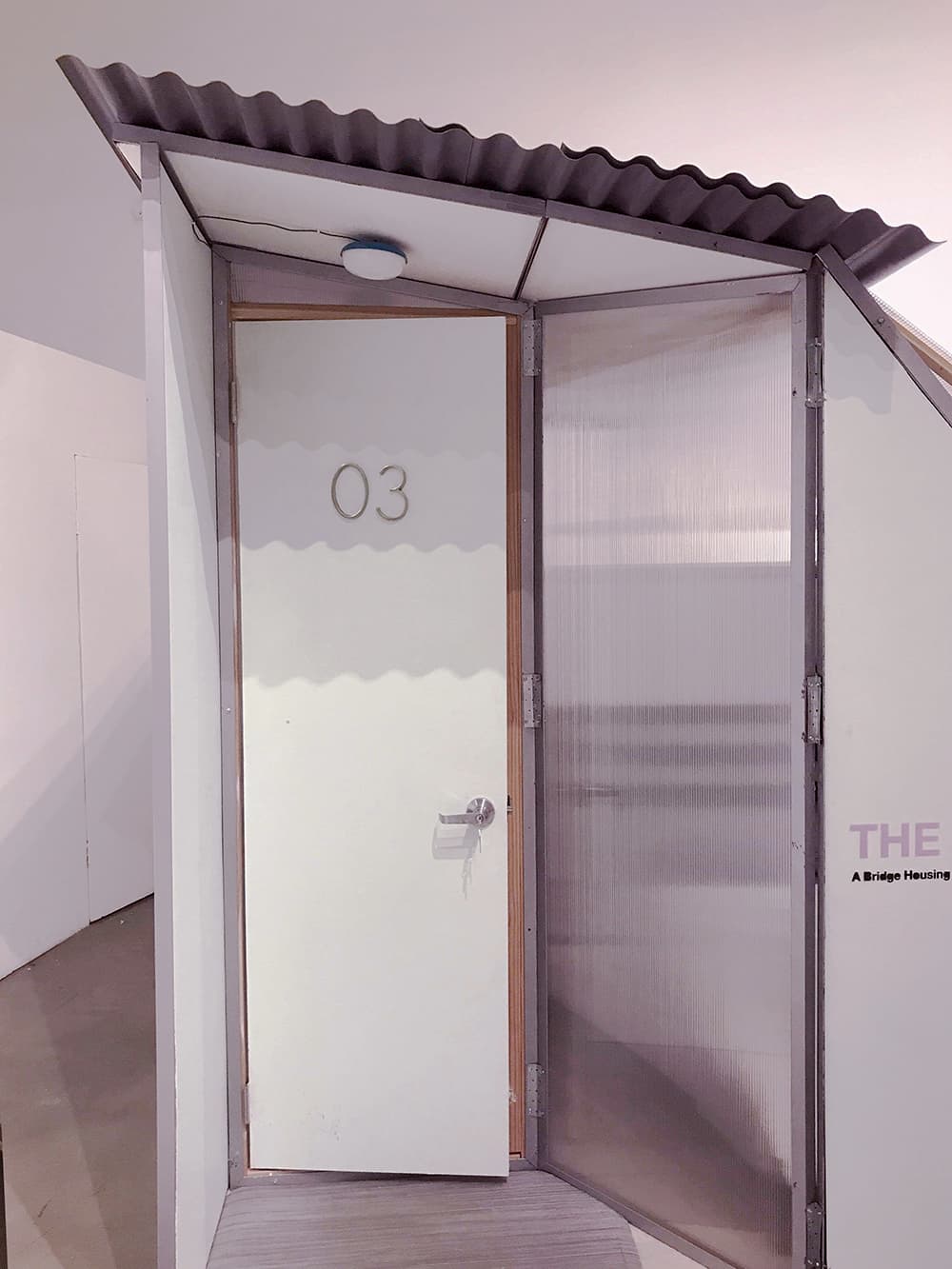 They are one of us. The focus is not a shelter but rather building an experience to welcome people back home.
Making Of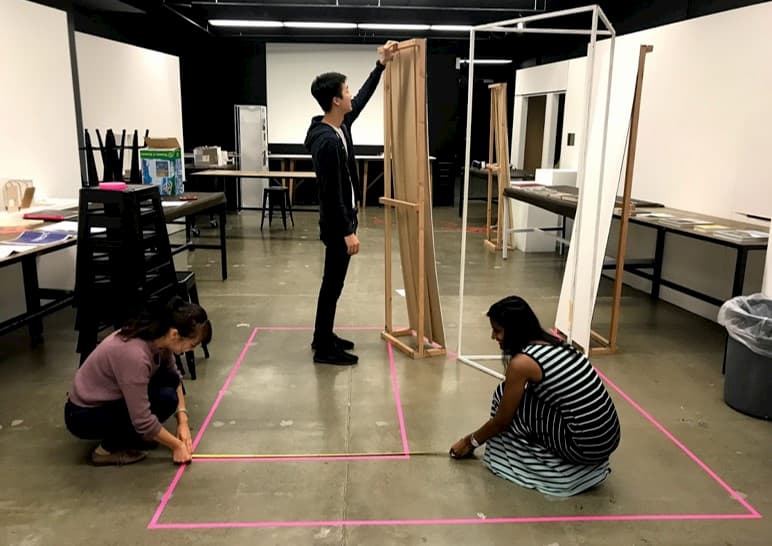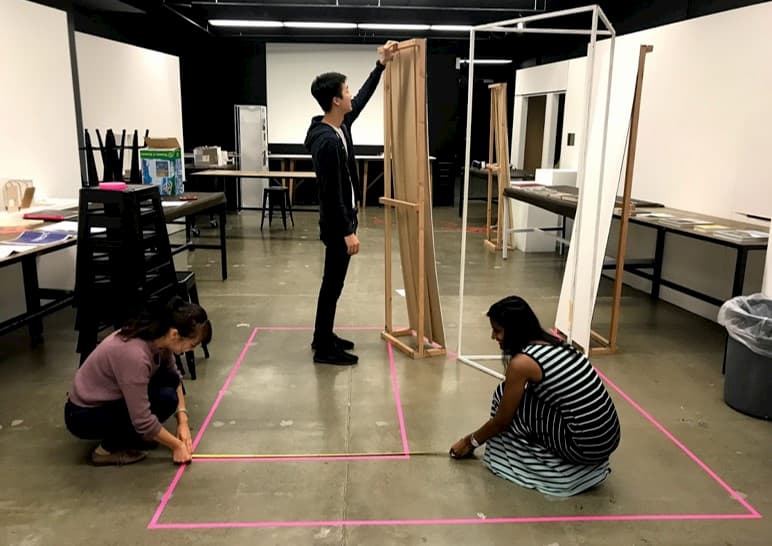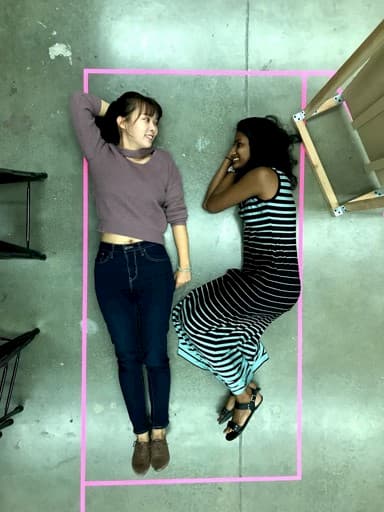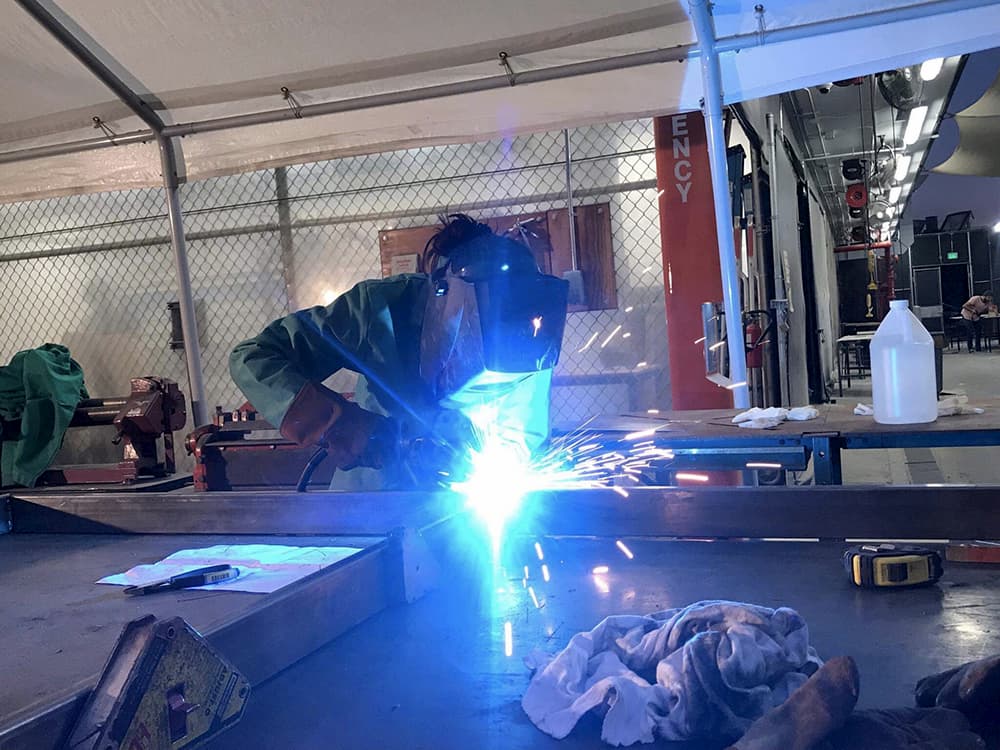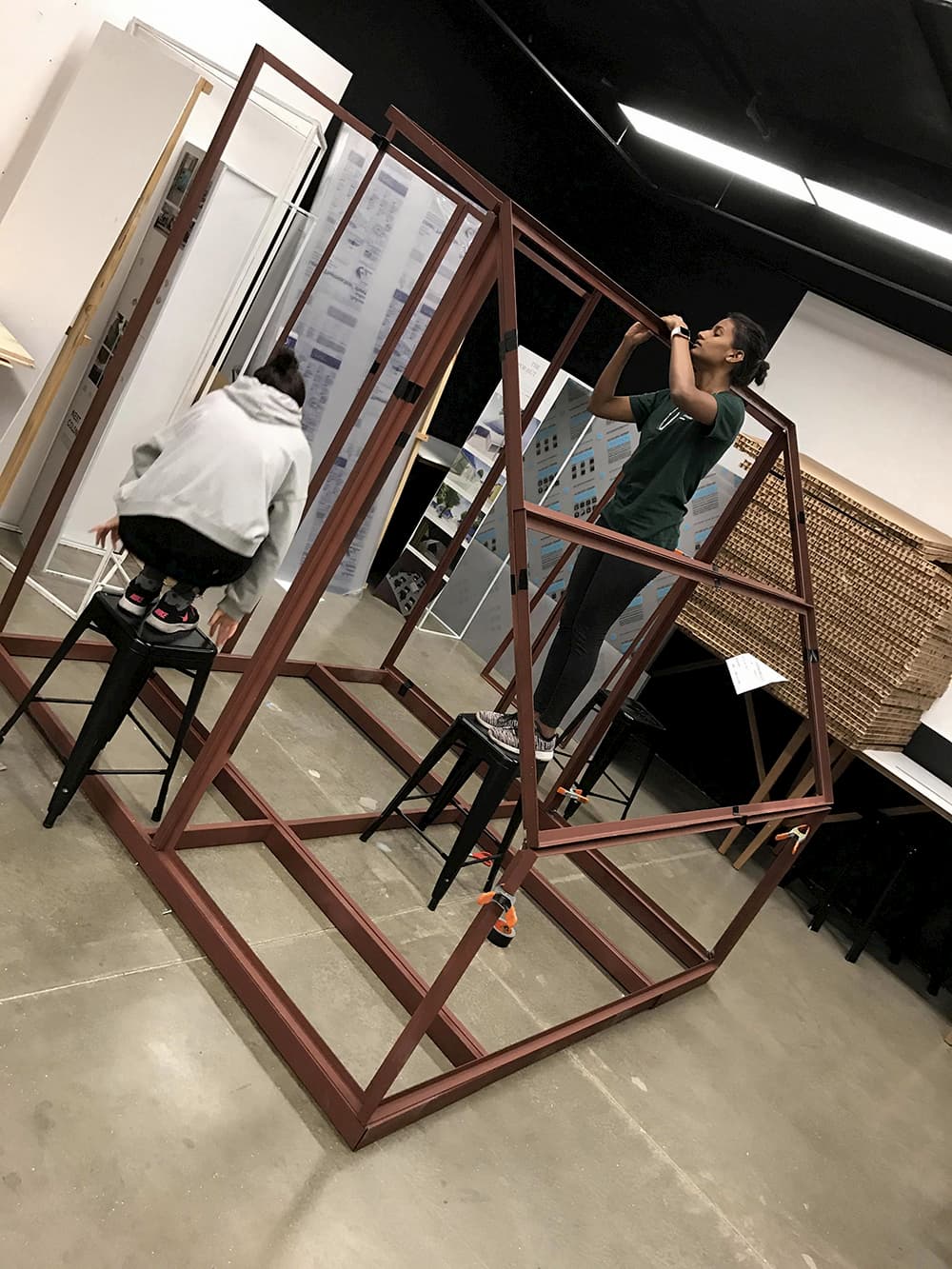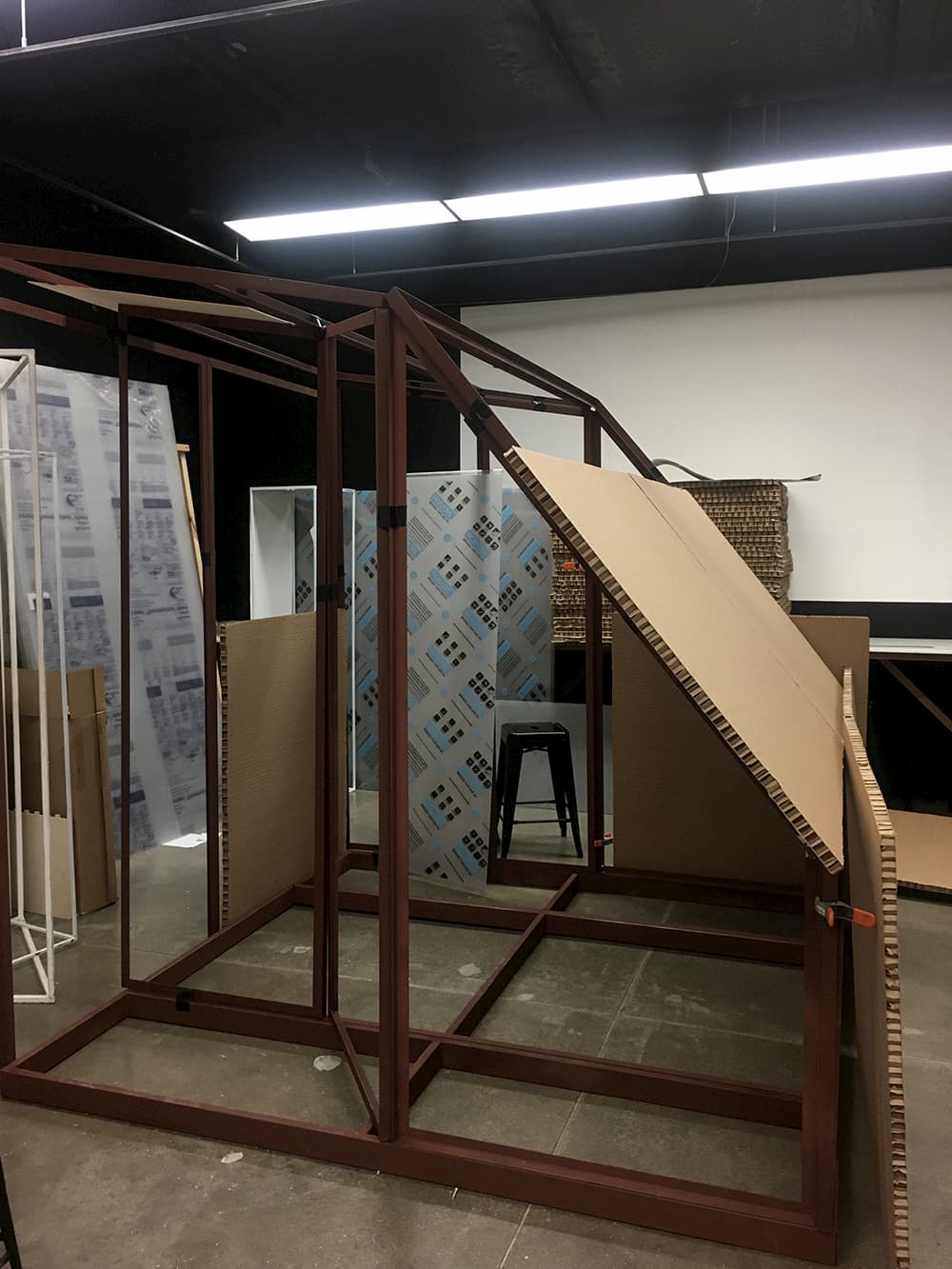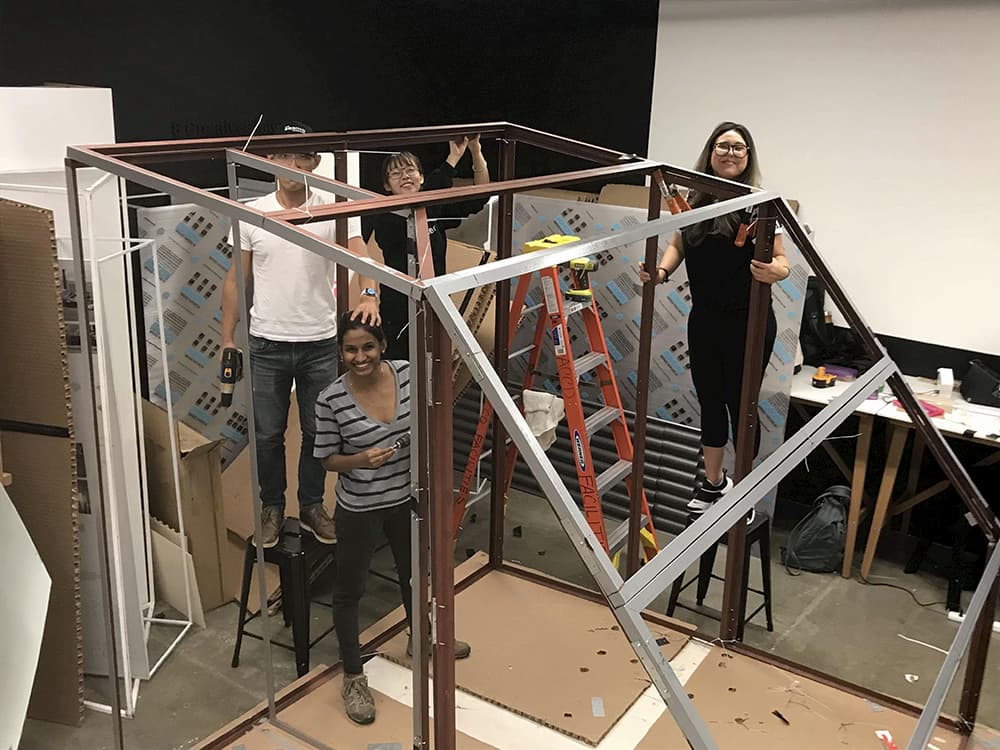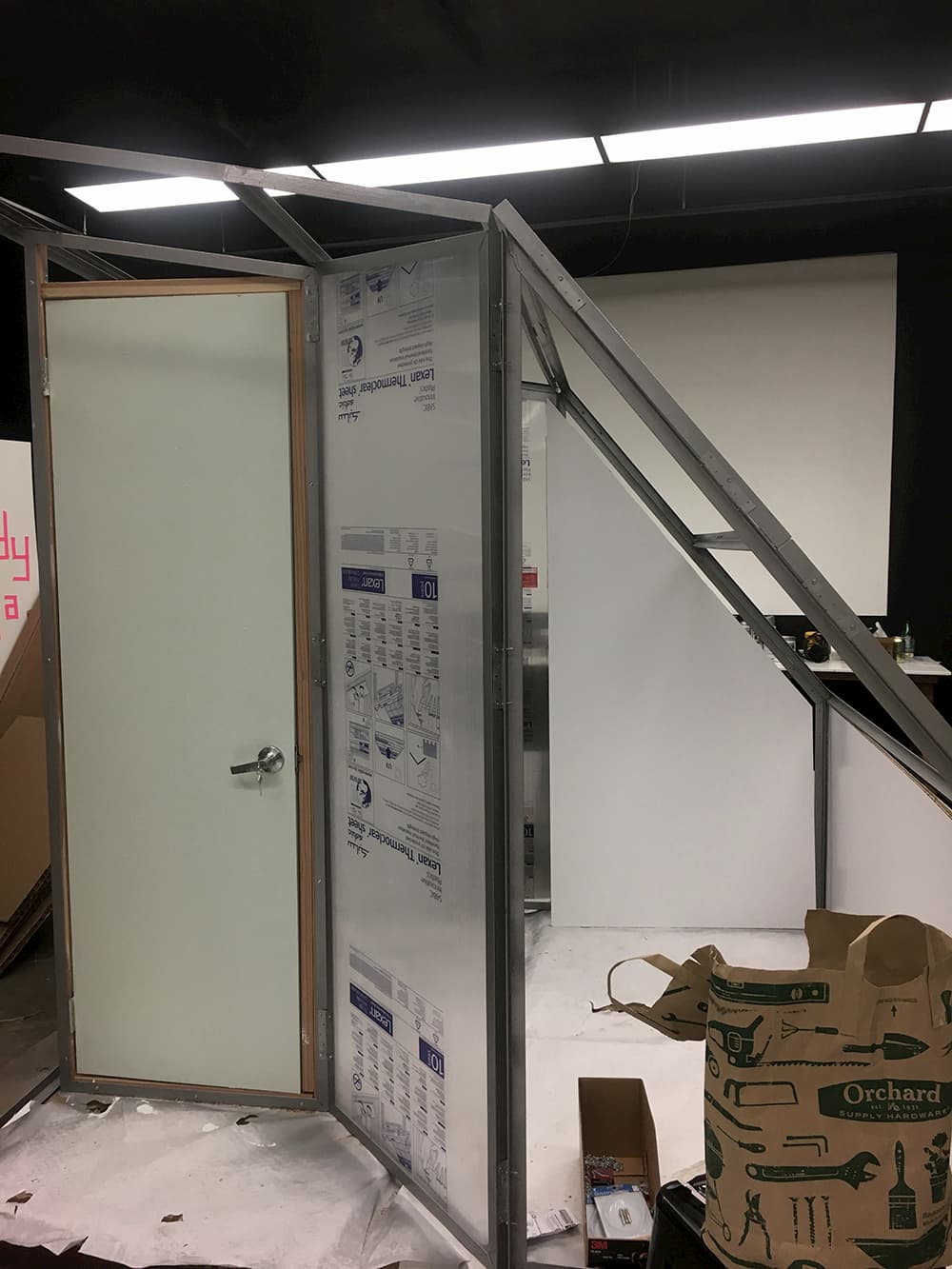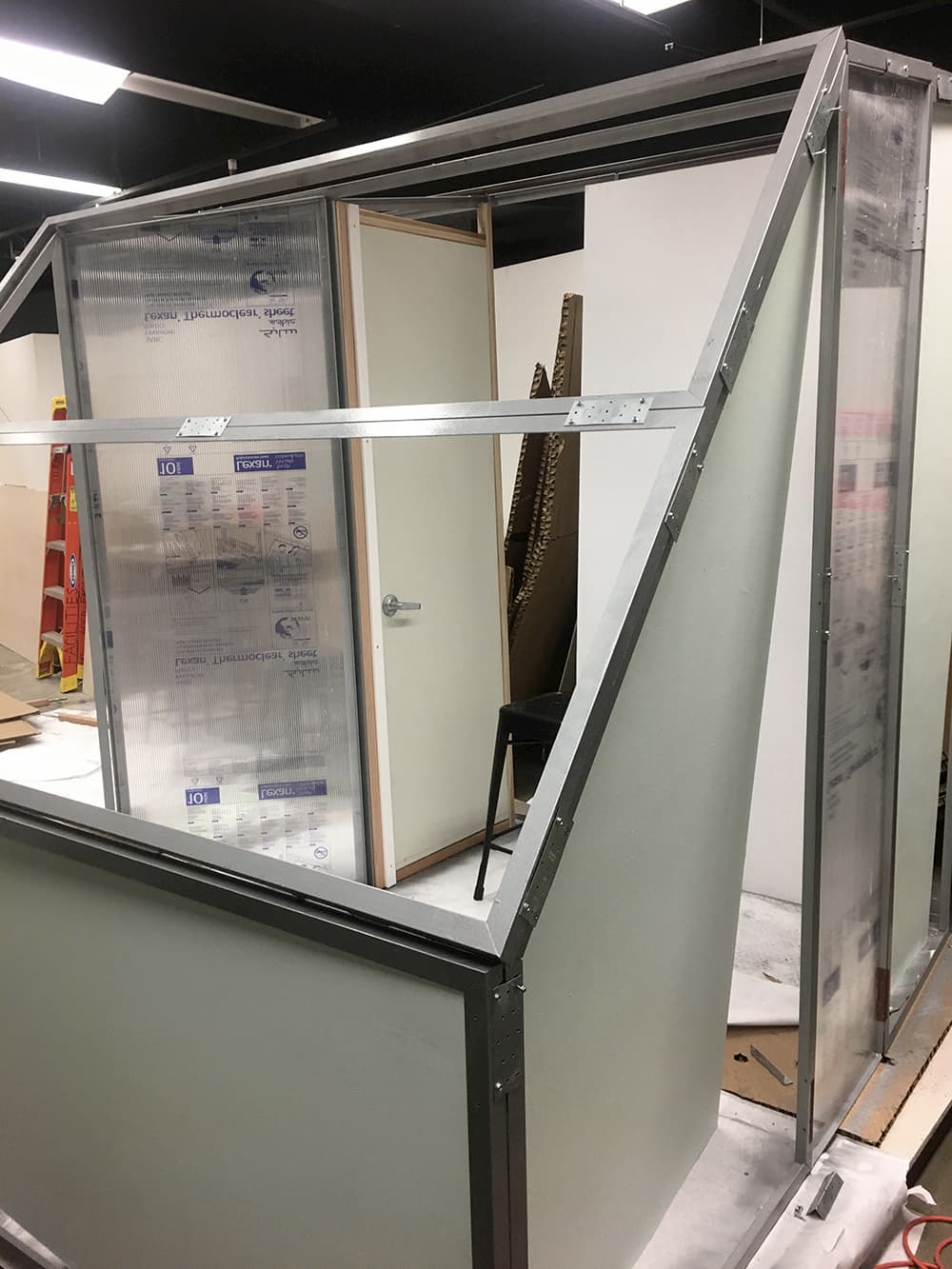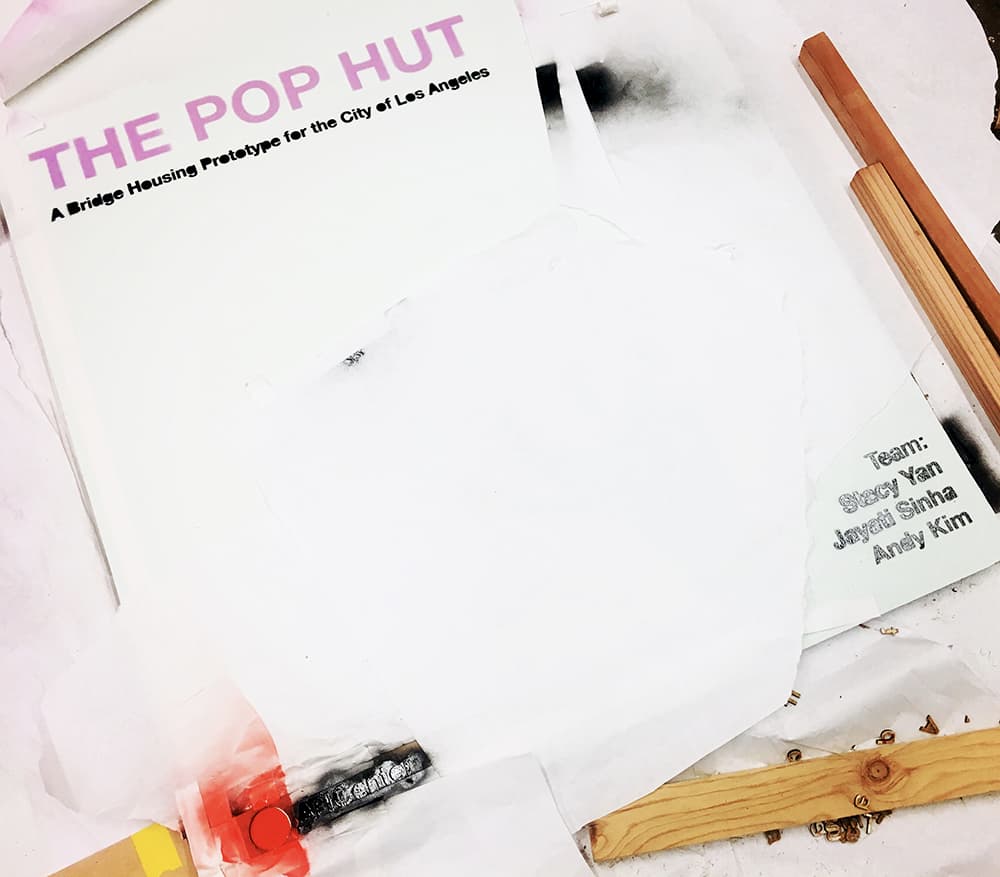 Materials & Dimensions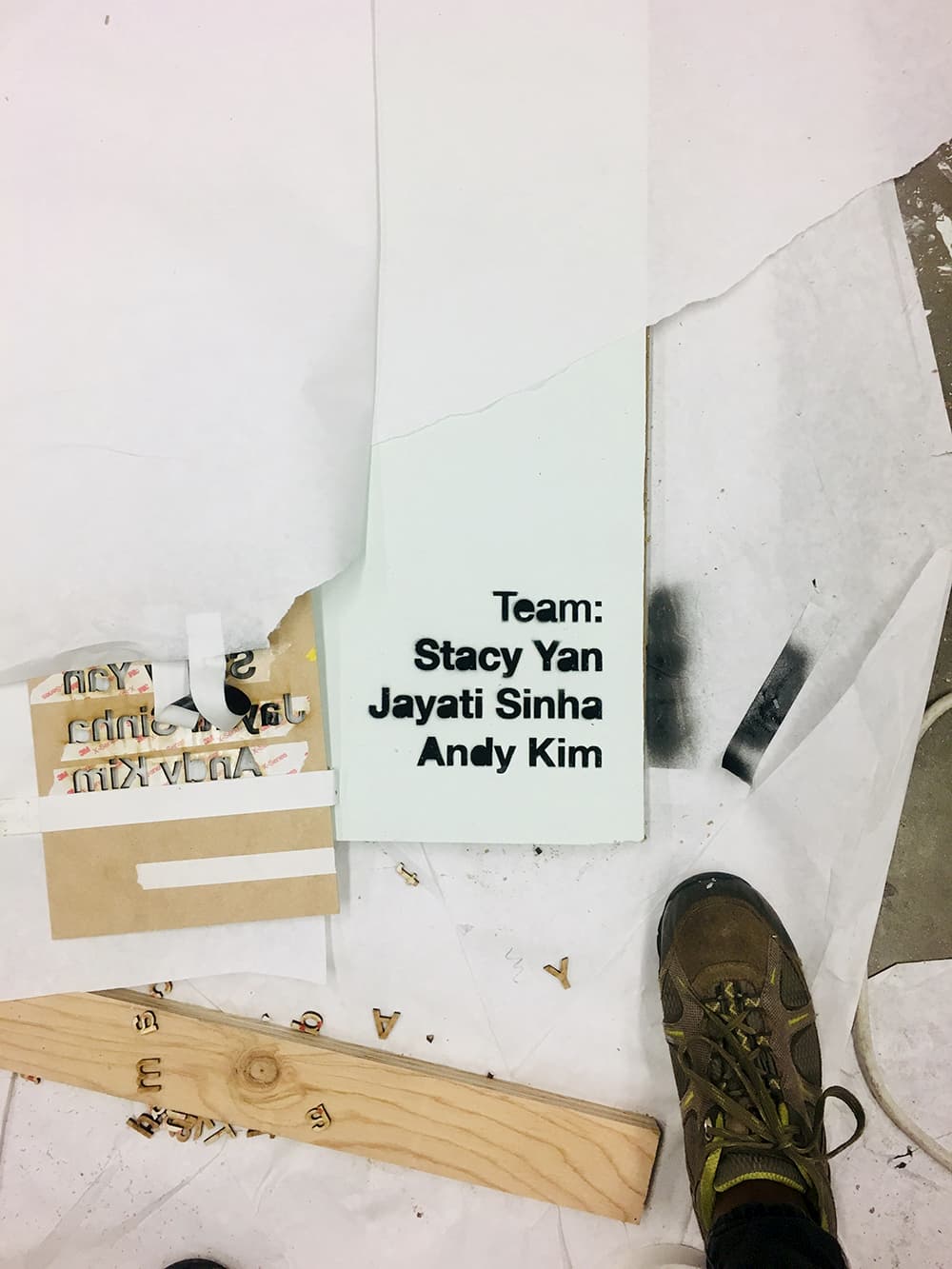 Birch Plywood
Aluminum Square Tube
Honeycomb Panels
Polycarbonate Panels
Pedestal Support
Area: 96 in. x 96 in.