Nugget Bucket
I used to live in a co-living with 70 people and we would order 100-200 nuggets almost every night while playing games. That is where this idea was born.

Nugget Bucket is a .... you guessed that right .... NUGGETSSS finder for late night party nerds like us! The application's UI is designed to look fun and gamified for our nugget nerds.

"DROP THE NUGGET IN THE BUCKET !!"
Showcase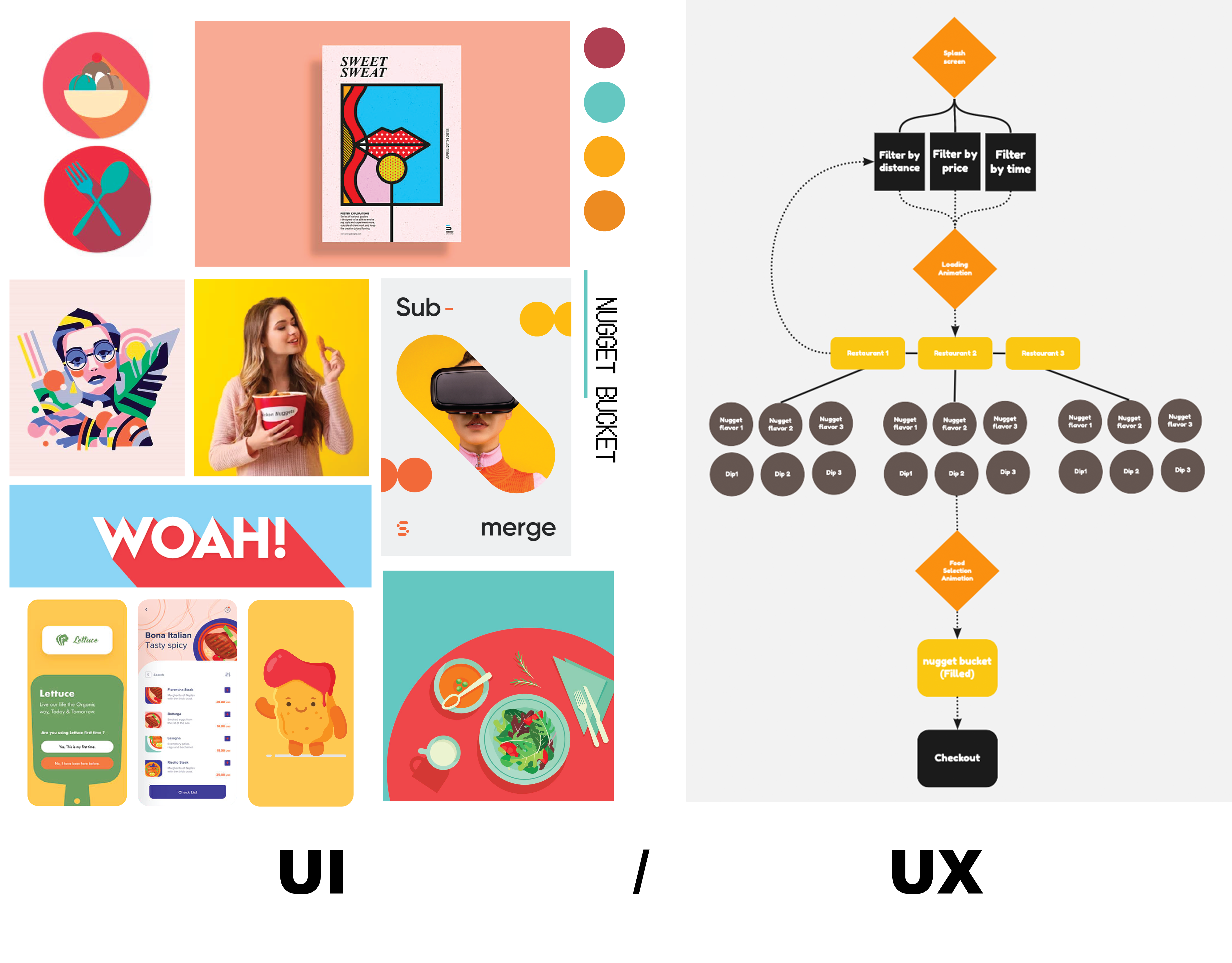 The design process started with a mood board which referenced to the UI side of the application. In parallel, a content map was created after testing; accompanied by a structured sitemap of the interactions that defined the UX side of things.

The sitemap was converted into wireframes which helped in defining the hierarchy and structure of the app before any UI design implementation.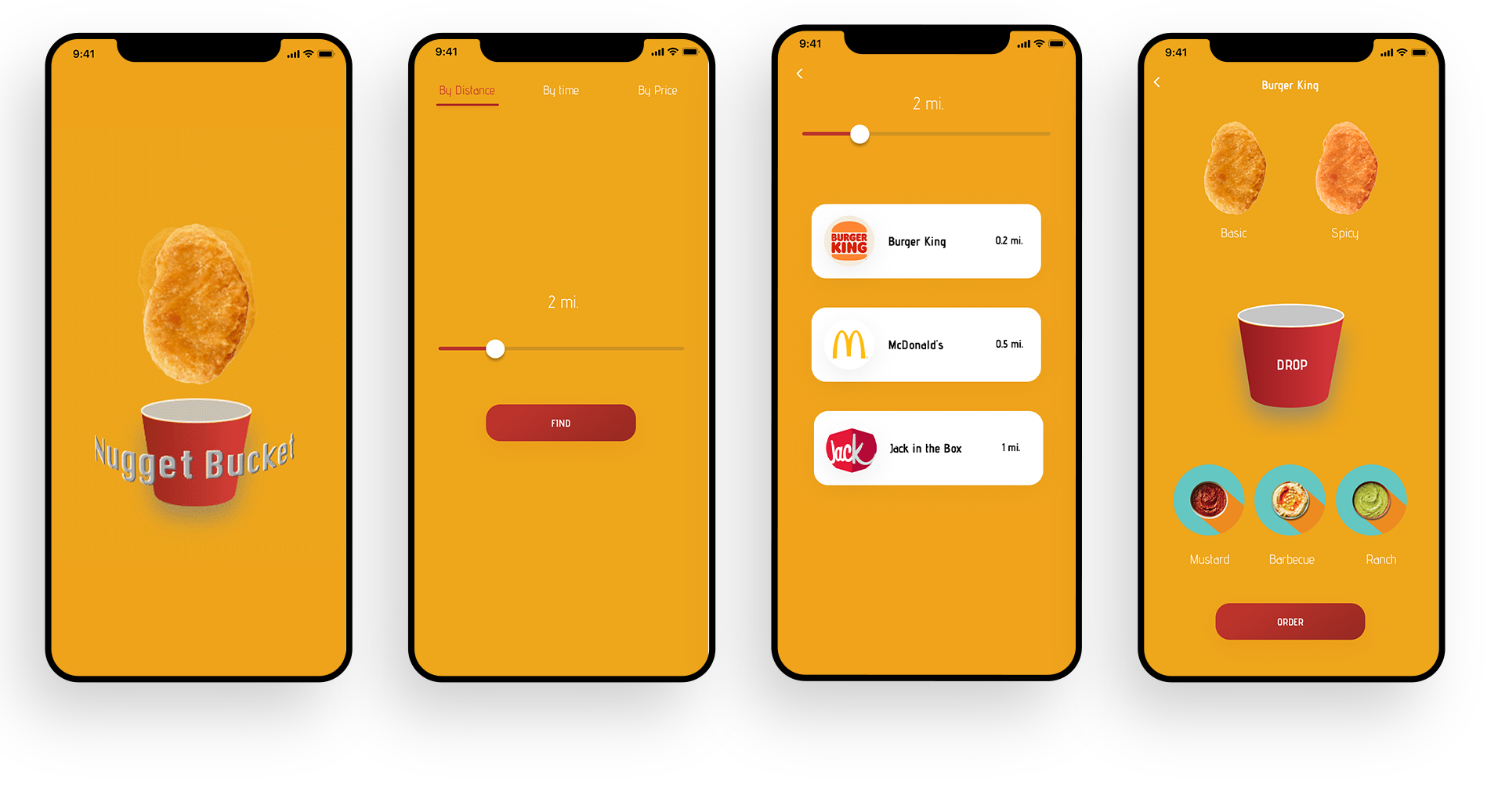 And then came BEAUTIFICATION.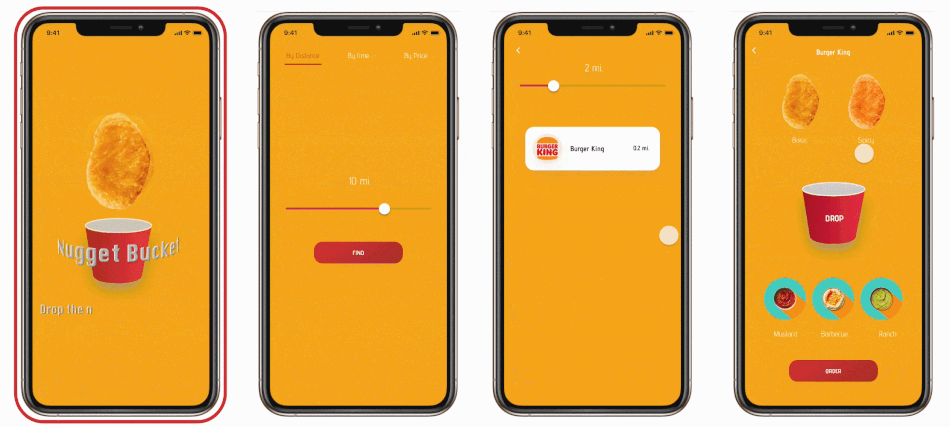 DROP THE NUGGET IN THE BUCKET !!