Proteus
PROTEUS™ is an underwater research station that will advance scientific and oceanic research by making it livable for scientists to work for long periods of time, carrying out a variety of research missions.

Fuseproject was engaged by Fabien Cousteau Ocean Learning Center (FCOLC) to imagine the underwater version of the International Space Station; to be a platform for global collaboration amongst the world's leading researchers, academics, government agencies, and corporations to advance science and benefit the future of the planet.


Showcase
At 4,000 square feet, PROTEUS™ will be three or four times the size of any previously built submarine habitats, accommodating up to twelve people at once.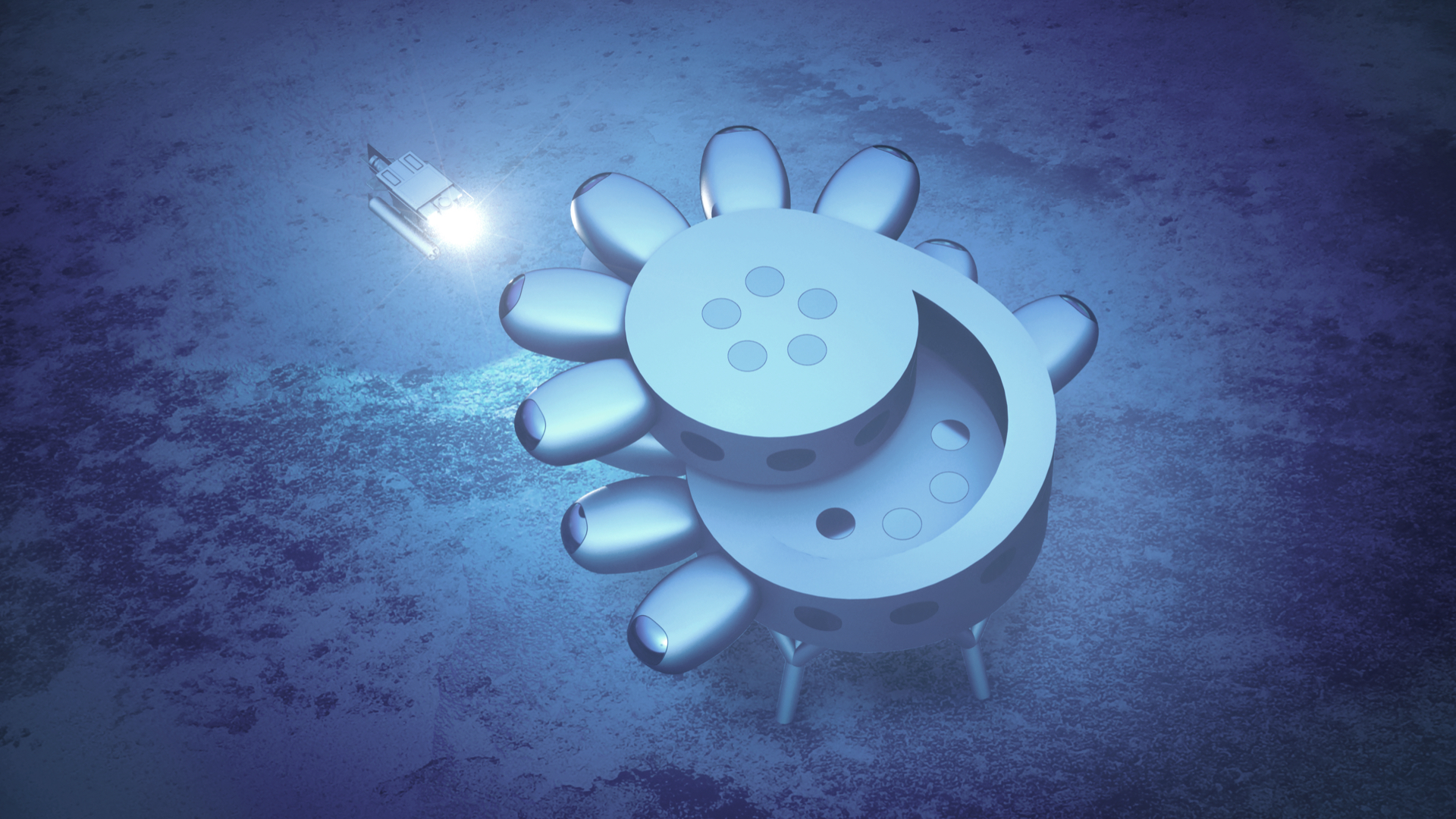 Attached to the ocean floor by legs designed to adapt to the variable terrain, based on the concept of a spiral. A series of modular pods are attached to the main body and will accommodate a variety of uses .The largest pod contains a moon pool allowing submersibles to dock. These pods can be attached or detached to adapt to the specific needs of the users over time.

Two of the biggest challenges of staying underwater for longer spans of time is the social isolation and lack of natural light. The central spaces will provide physical comfort, social connection and professional collaboration. Additionally, the station will be designed to gather as much light as possible from windows, on the top, and around the sides of the structure.(Fabien Cousteau: Image above) 

The levels are connected by a spiral ramp to encourage physical activity and movement for the inhabitants. The ramp connects the main spaces which are designed to feel inviting and comfortable, an approach which is a departure from most facilities of this nature which typically forego comfort and a sense of home in favor of cold utility. PROTEUS™ will also have the first underwater greenhouse so residents can grow fresh plant food in order to solve the challenge of not being able to cook with open flames.

Please contact for more information