vox
A ventilator is a sophisticated device that is designed to breathe for a patient who is unable to breathe or is breathing insufficiently. At it's most complex, it enables precision tailoring for a wide-range of respiratory needs.

With COVID-19, access to this lifesaving device presented a challenge since the global ventilator supply was not enough. Creatives around the world were invited by the medical community to design a rapidly deployable ventilator through the "The CoVent-19 Challenge".

VOX which stands for Ventilator + Oxygen, and is also a homonym to the word voice; giving voice to health workers in our design process is a fully functional ventilator, designed, engineered and built from the ground up in 10 weeks by fuseproject, cionic and ME partners.

Honorable Mention - Fast Company's World Changing Ideas (Pandemic Response Category, 2021)

Best of Year Winner :Interior Design Magazine (Healthcare Furniture Category, 2020)

Second Place in CoVent 19 Challange
Showcase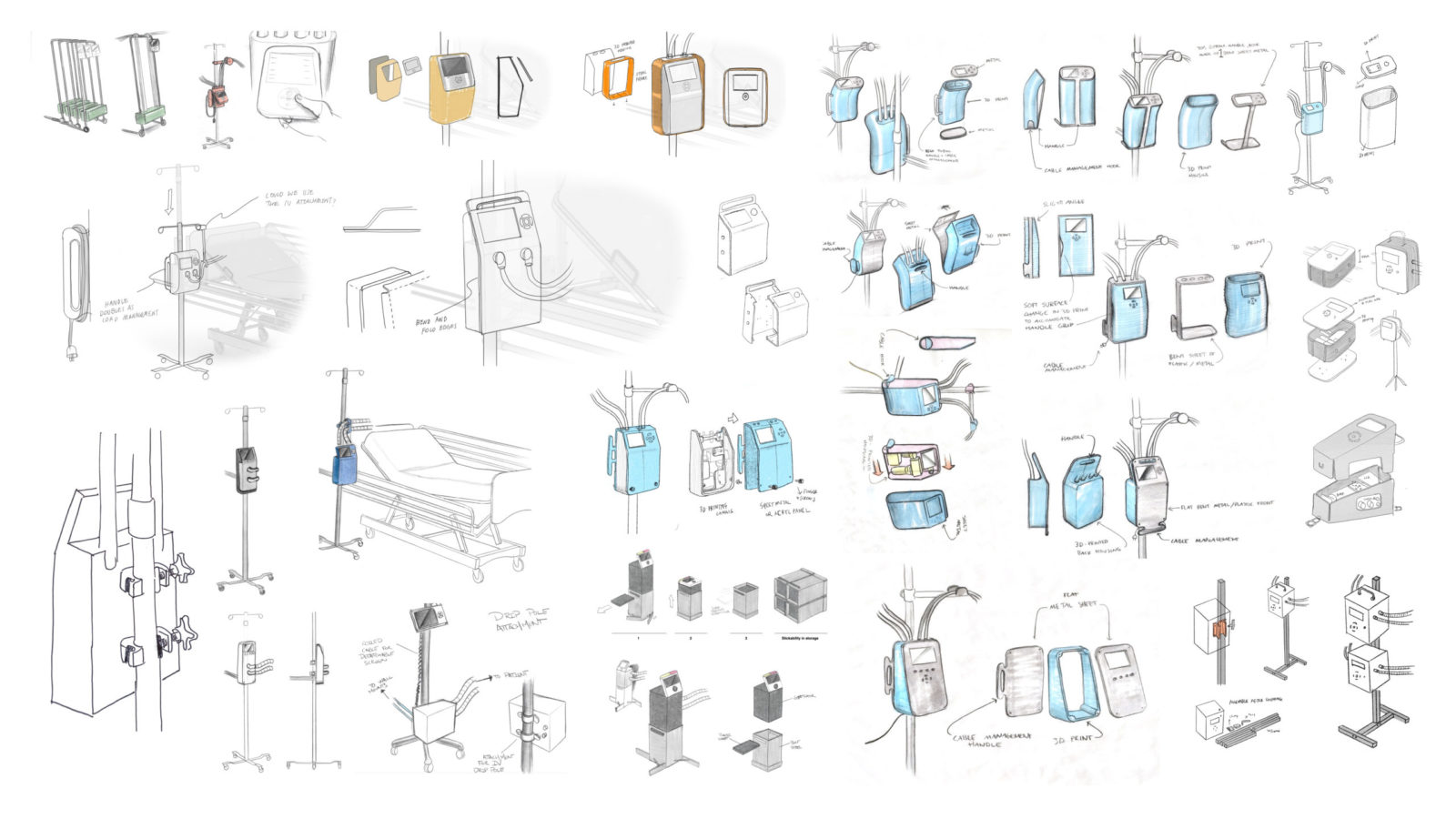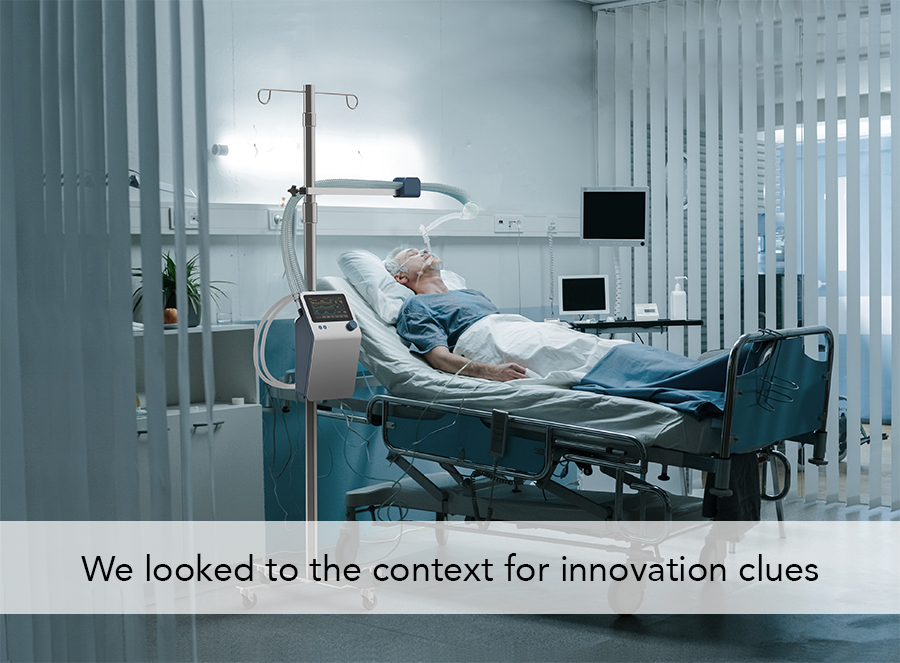 With accidents down and elective surgeries canceled, hospitals are operating at as low as 50% capacity. VOX leverages the ubiquitous IV pole enabling speedy manufacturability, adjustable placement in use, easy transport, and simple storage.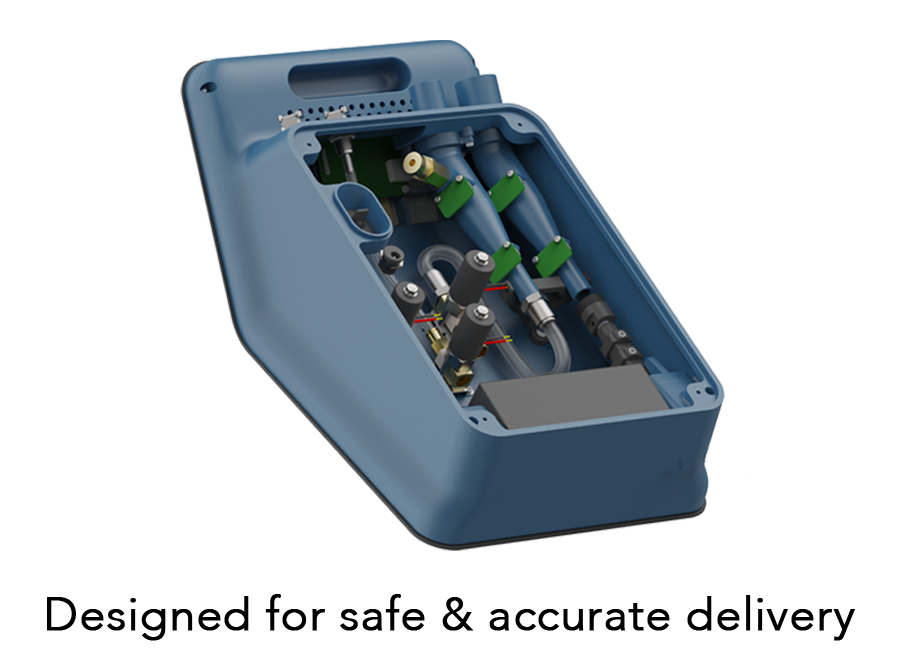 Ventilation, while lifesaving, introduces dangers of lung injury from volume or pressure trauma with long term use which present the potential of air valve collapse. A pneumatic valve offers the safest delivery of ventilation.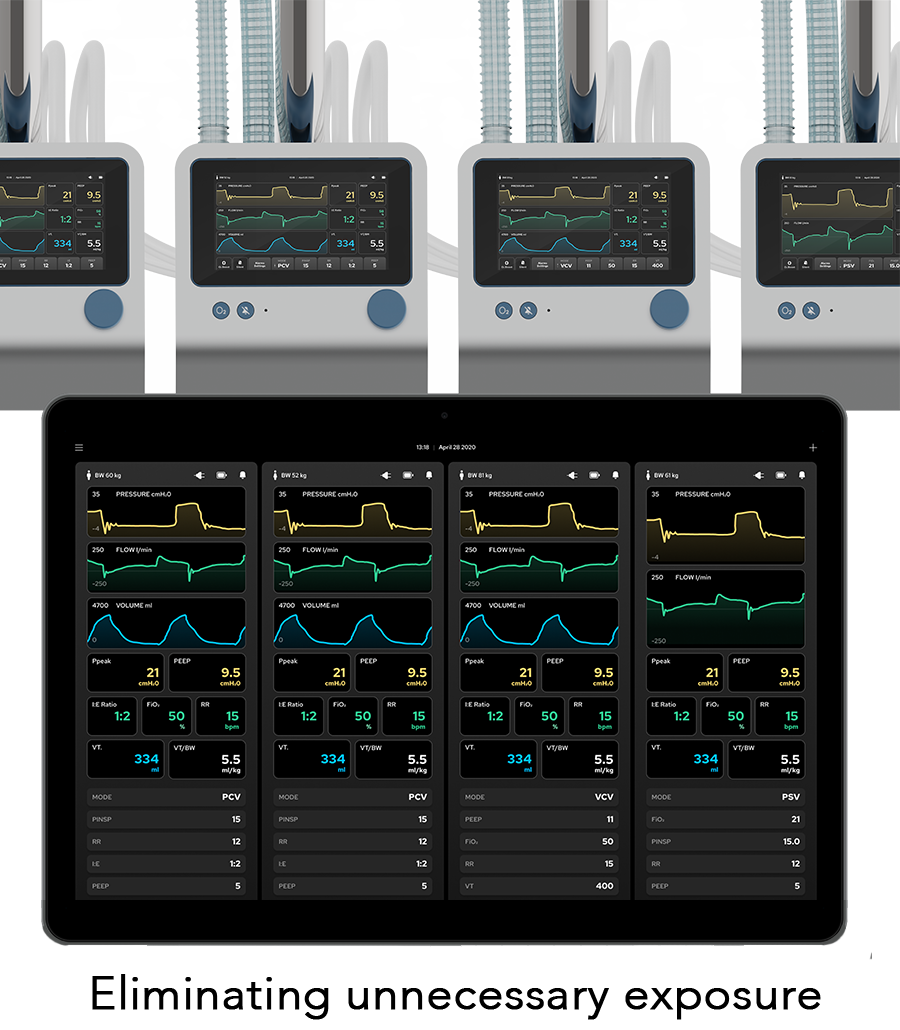 Healthcare workers are going to great lengths to limit their exposure to the virus while treating patients. VOX's dashboard functionality allows them to monitor and operate multiple ventilators from a computer/tablet, drastically limiting their exposure.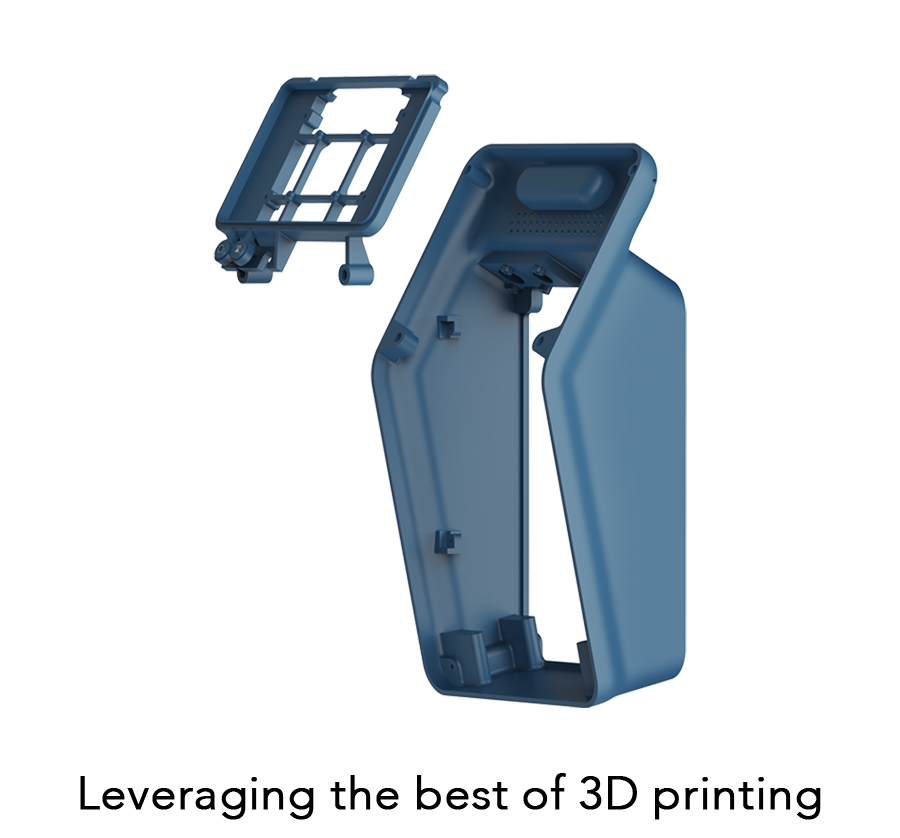 Our design maximizes use of Stratasys' advanced polyjet printing technologies for optimized assembly. Combining the outer shell and housing, the unit leverages multi-material and multi-color printing to include venting, fasteners for assembly, venturi tubes and even exterior UI details like buttons and icons.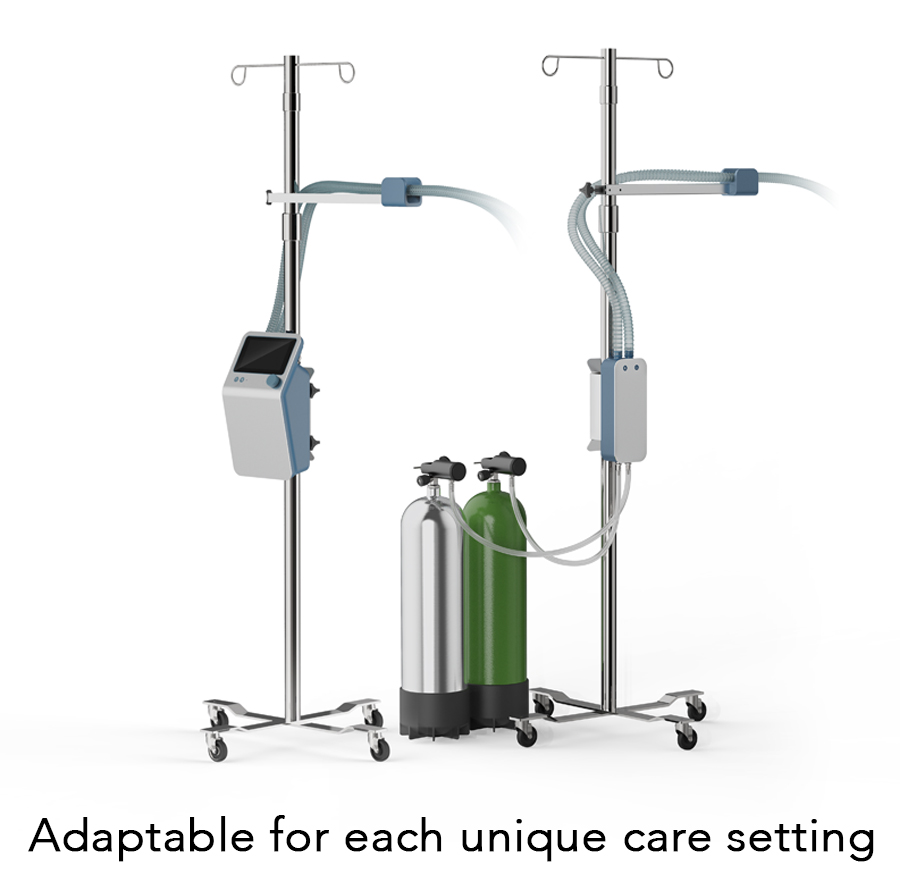 VOX's multi-device dashboard capability opens up the possibility of a screen-free device. Low-resource contexts can opt to remove the built-in screen and leverage external mixing, to reduce the overall cost of the device.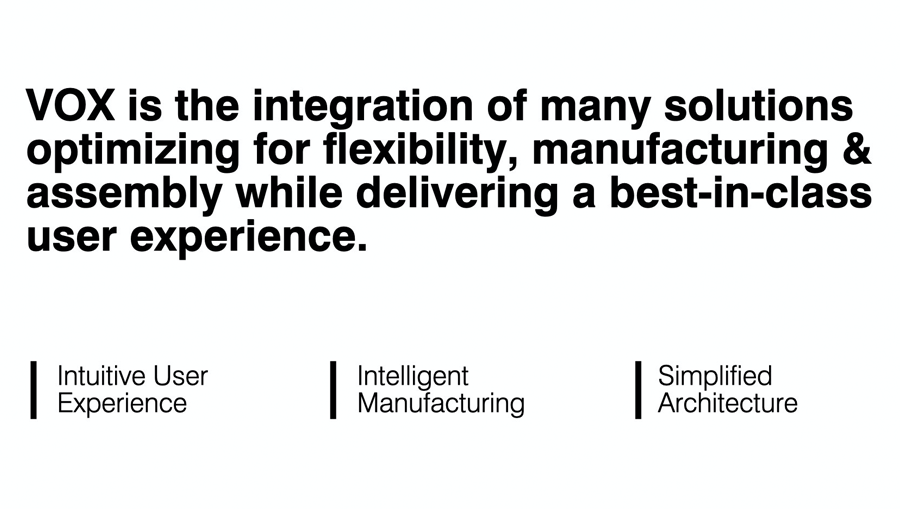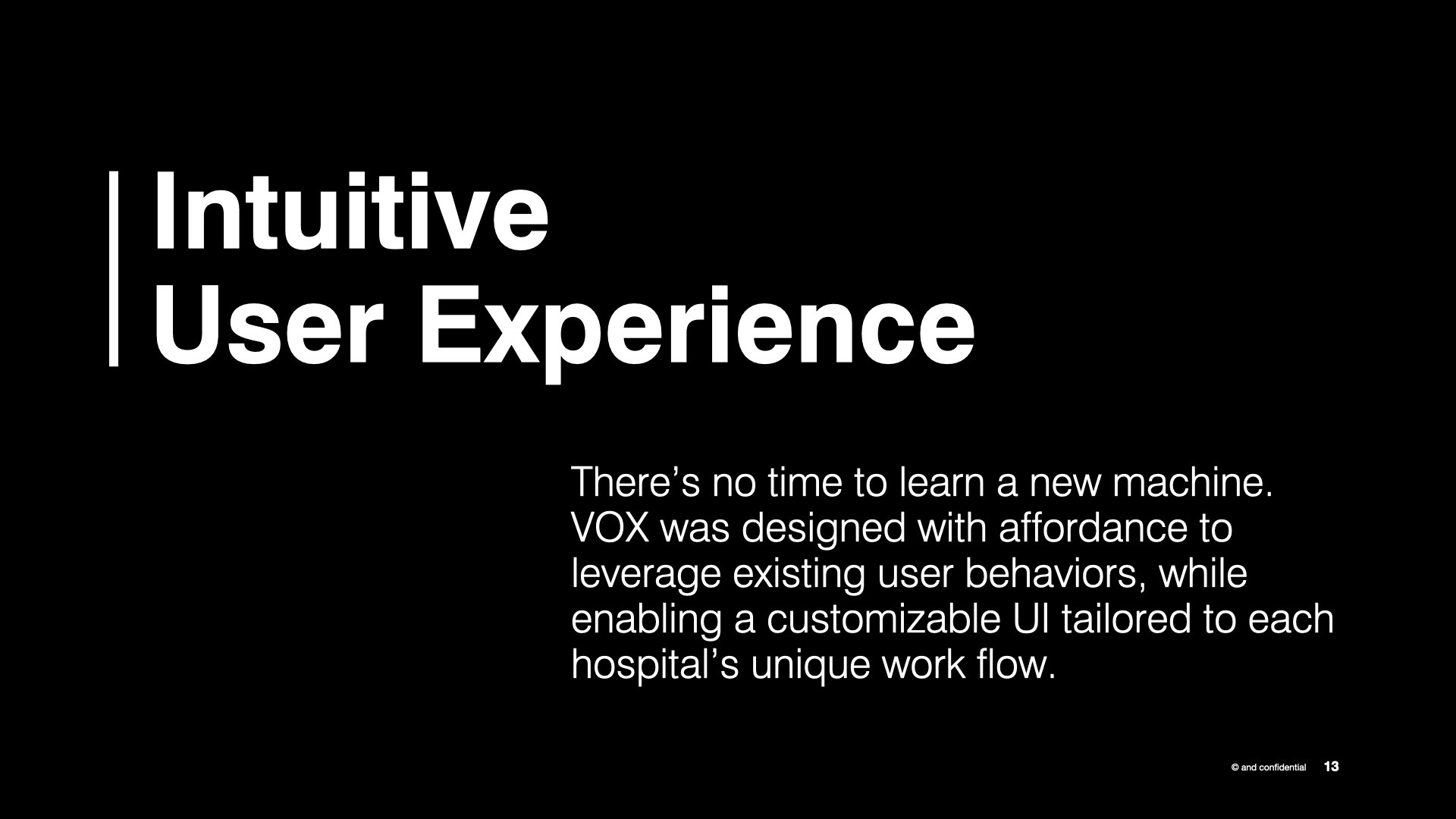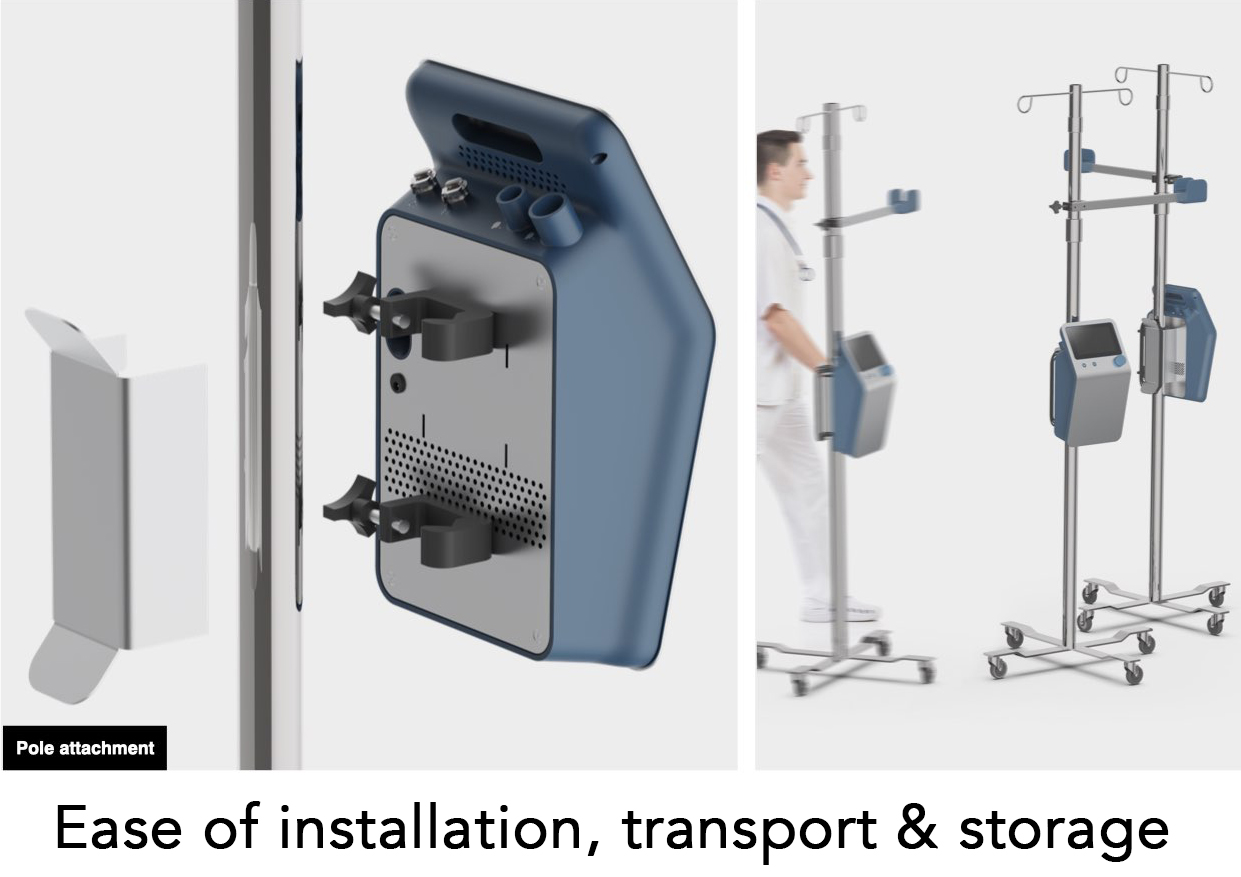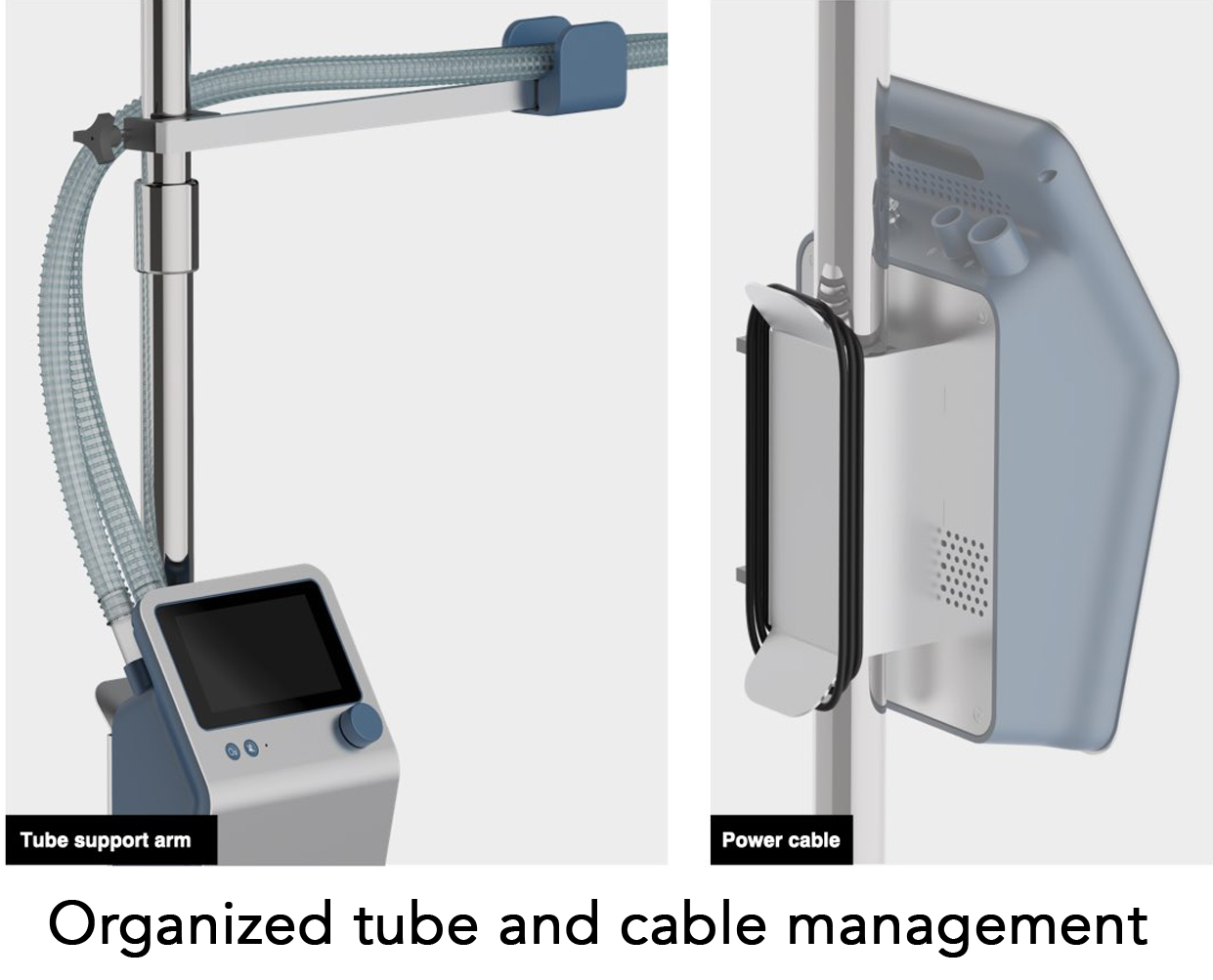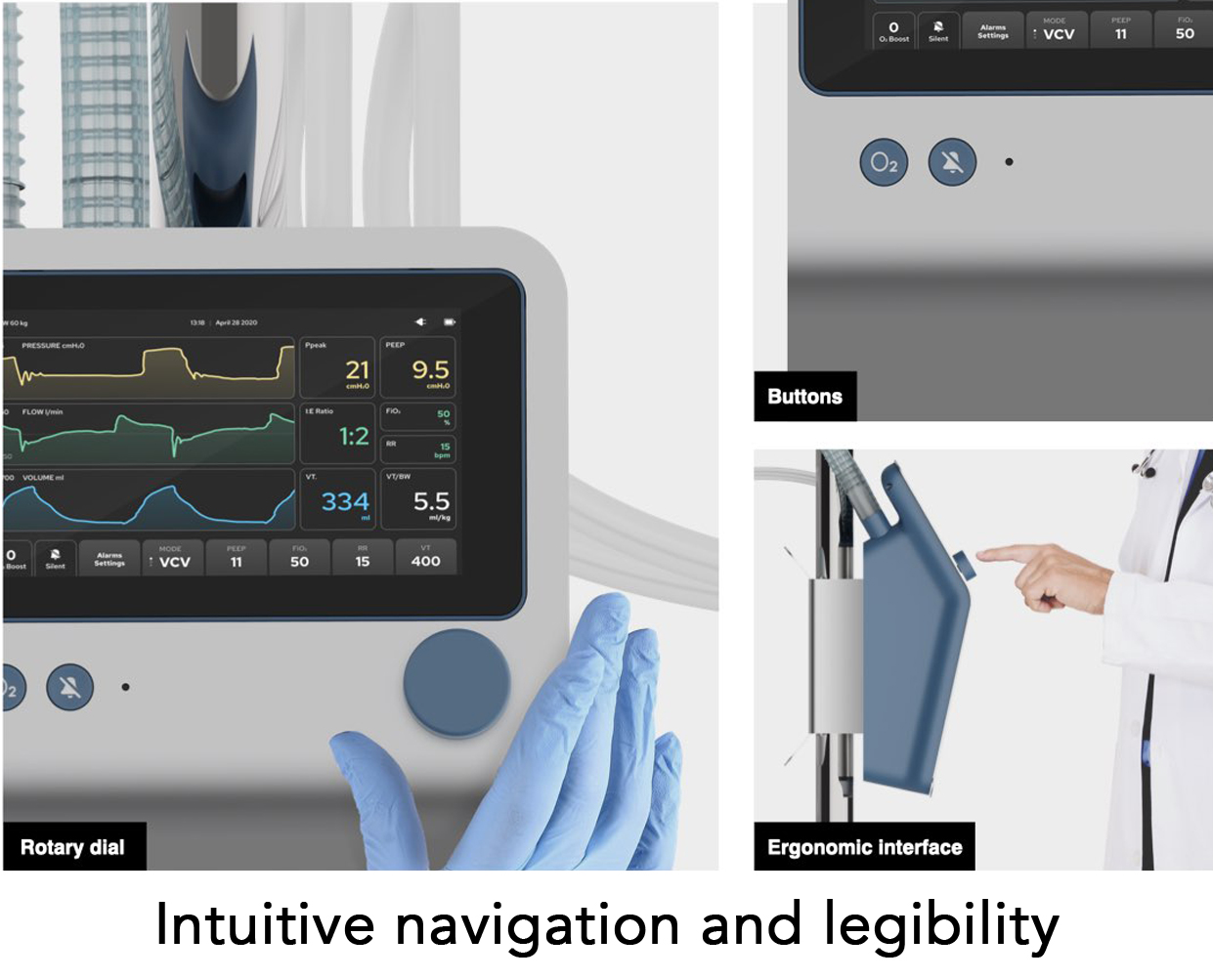 Angled face to improve ergonomics with a simple rotary dial and two main buttons for of critical function oxygen boost and alarm silencing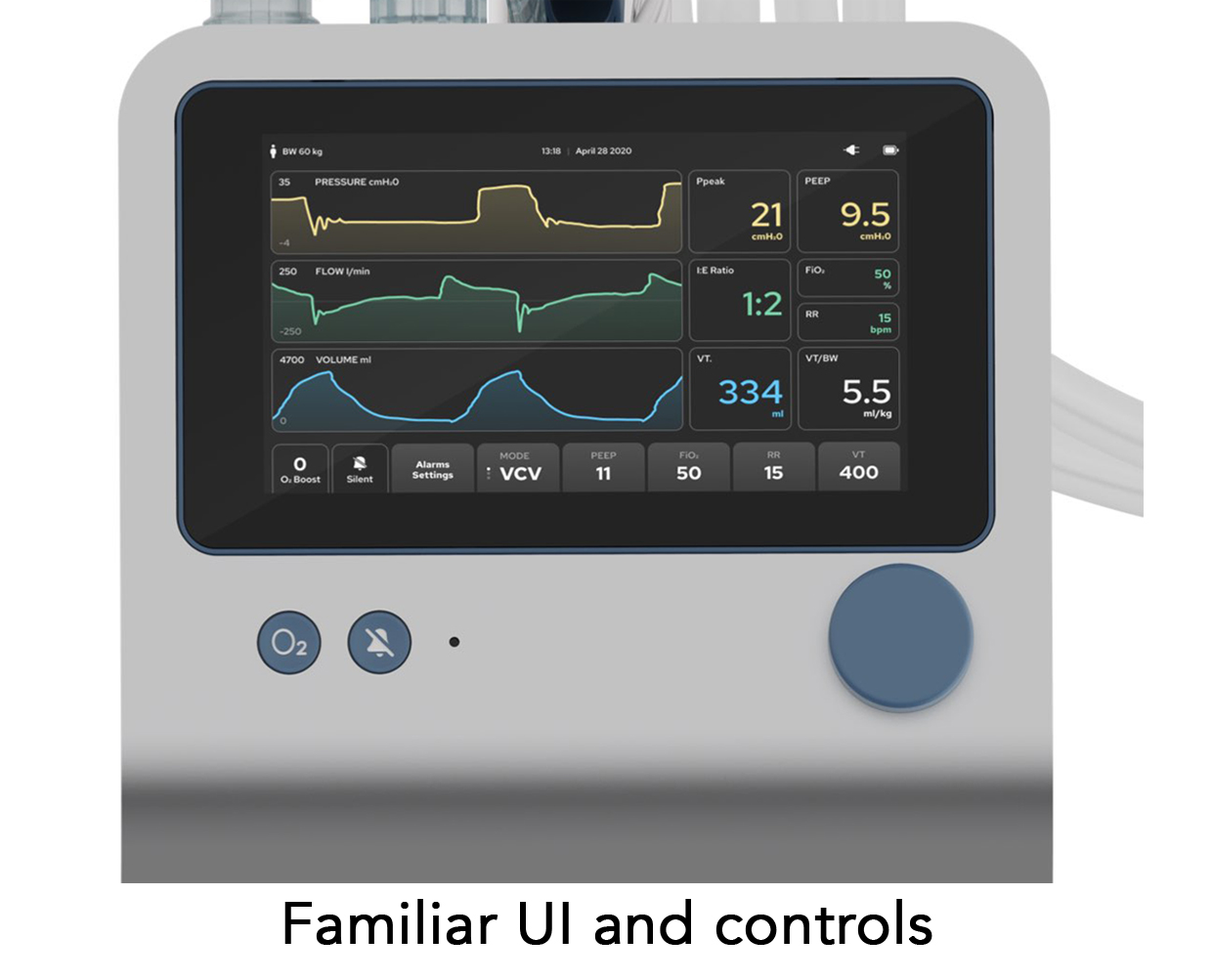 Customizability to tailor sequencing of inputs and outputs to each hospital's unique workflow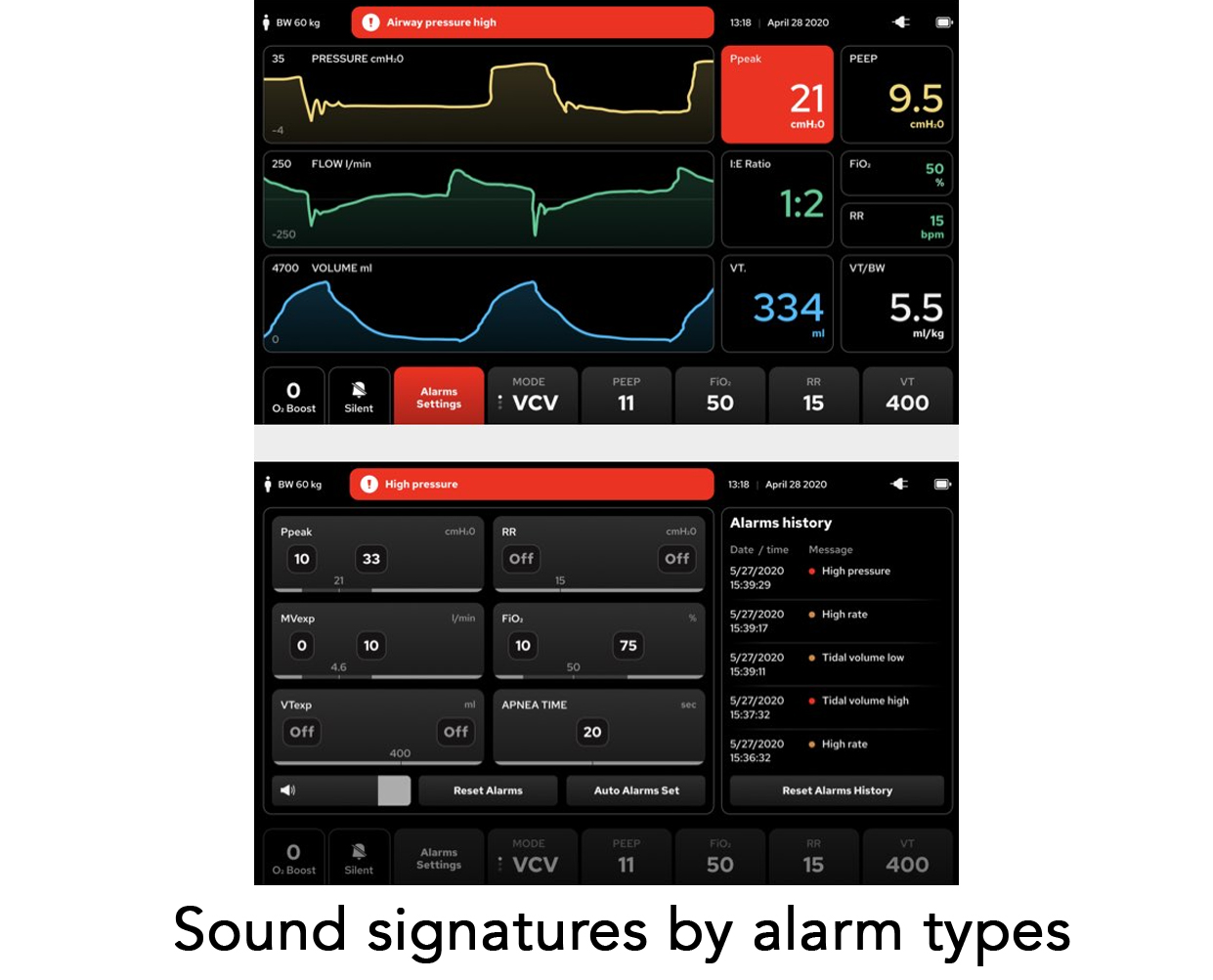 Highlighted alert for quick scanning and comprehension with customizable alert sounds signatures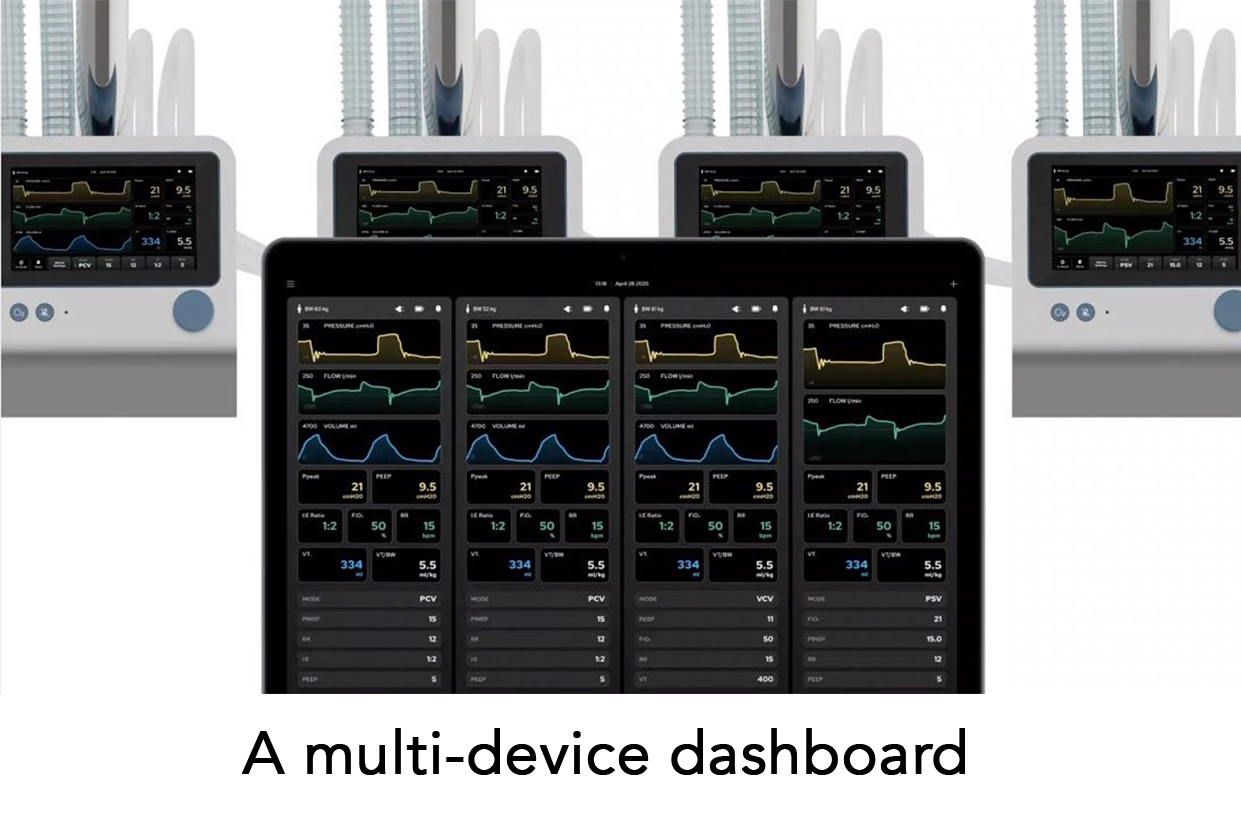 Monitor up to 4 ventilators on a single desktop computer, tablet or smart phone device with additional capabilities to operate the ventilator remotely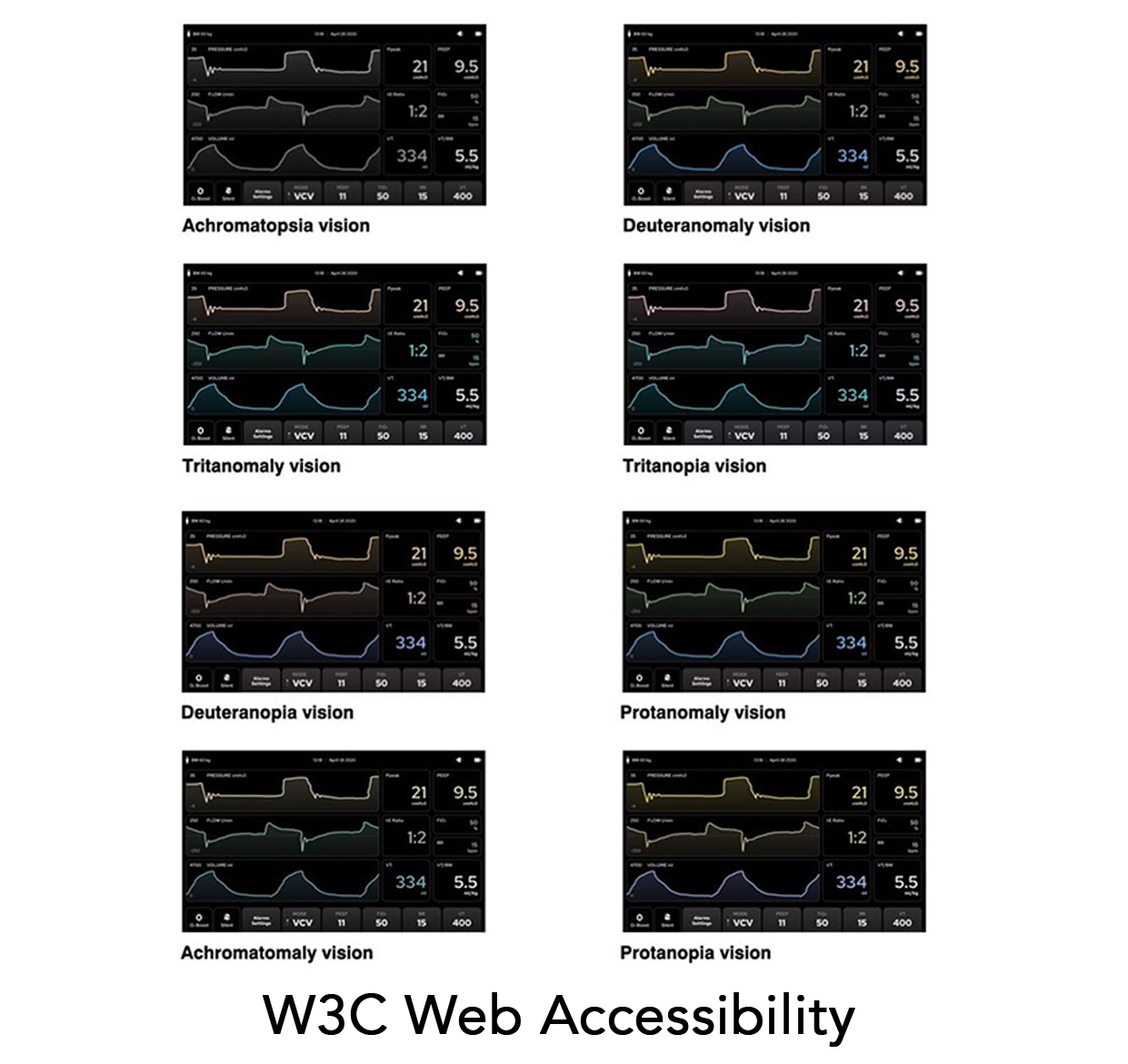 Our product's accessibility enhance the usability for all users, including those with low vision. Our UI meet (W3C) AAA grade contrast ratio and works across color blindness visions.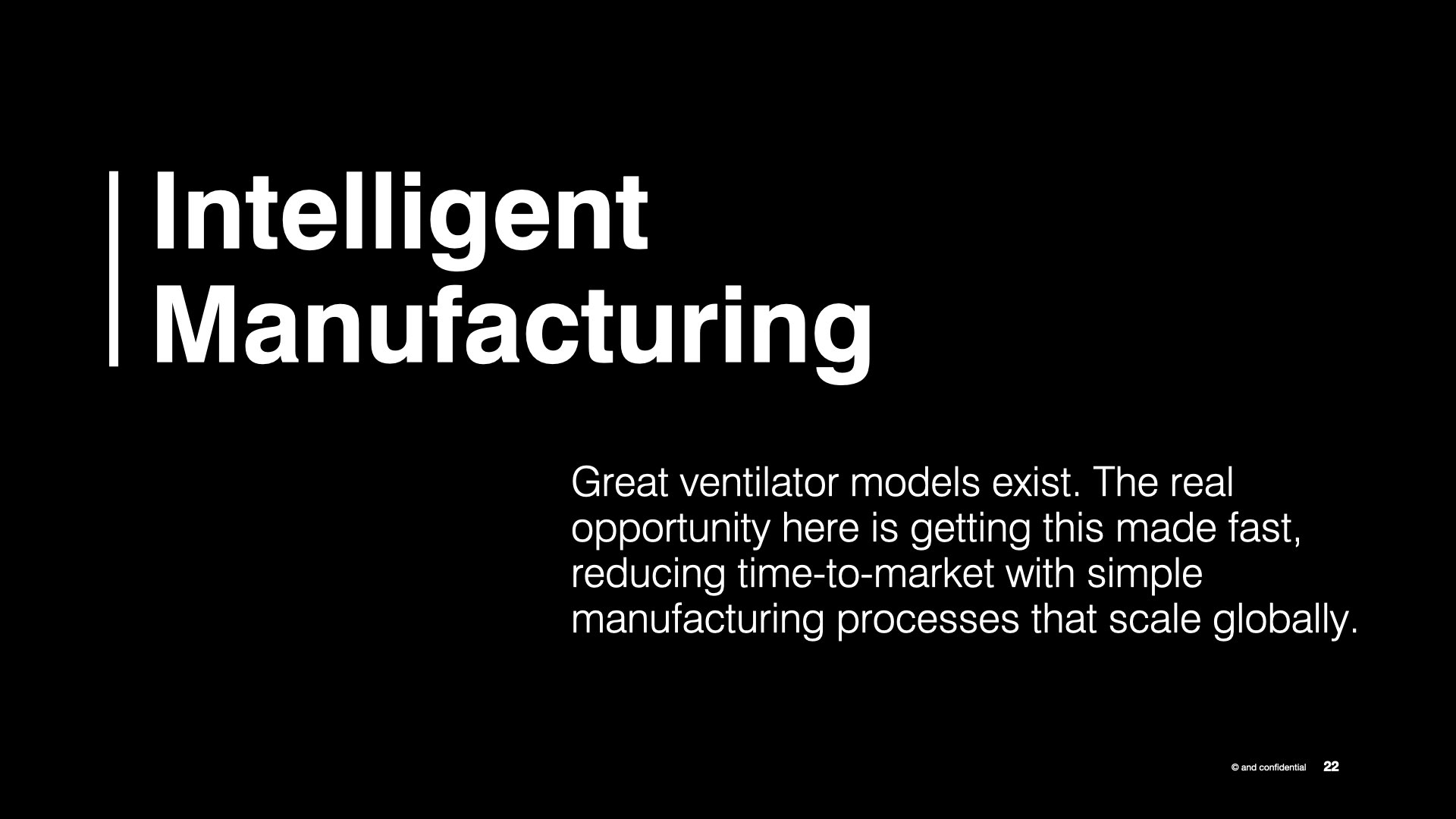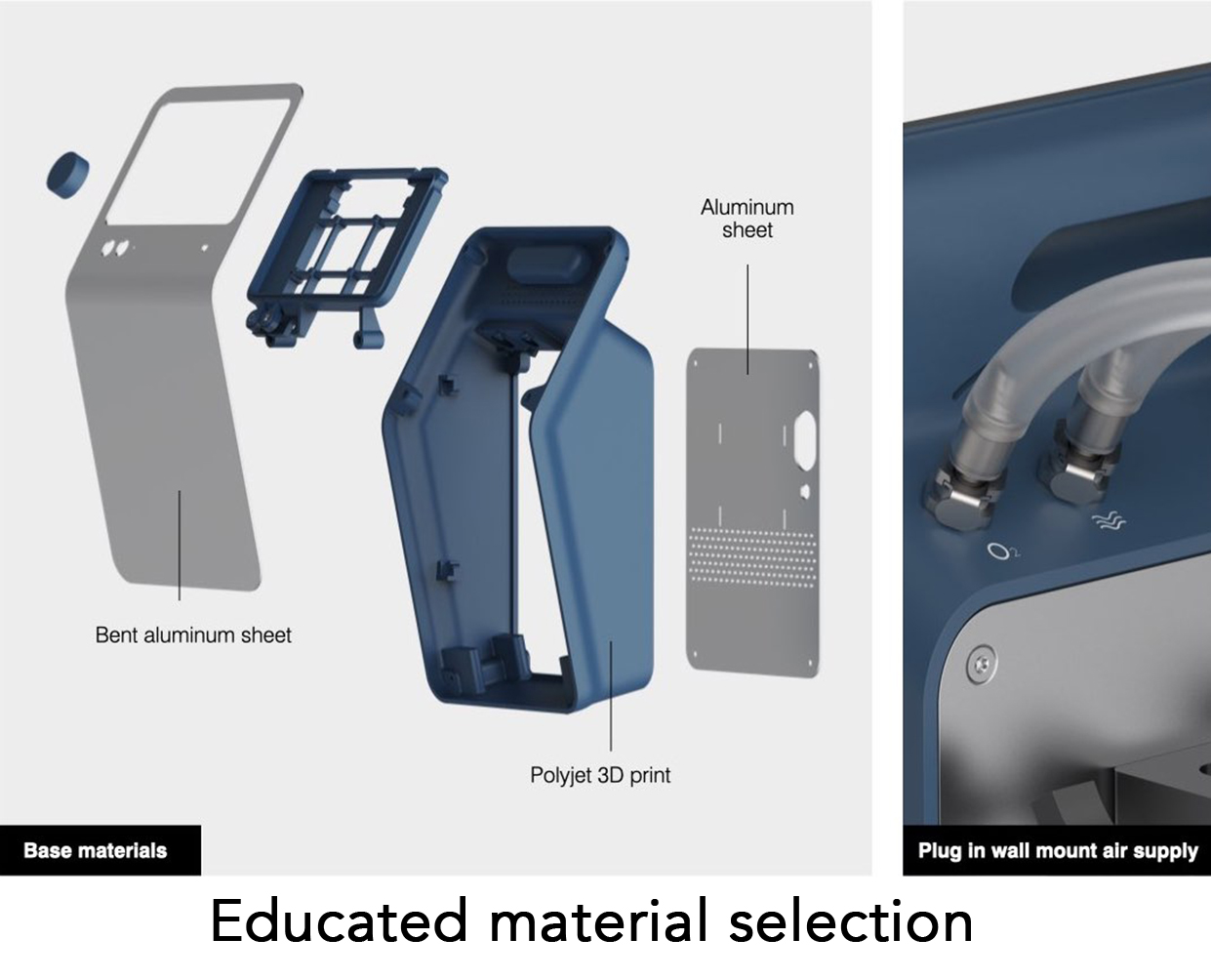 Leveraging Stratasys 3D printing technology for multi-material, multi-color in a single print to eliminate labelling, assembly and post-processing, streamlining processing and production time.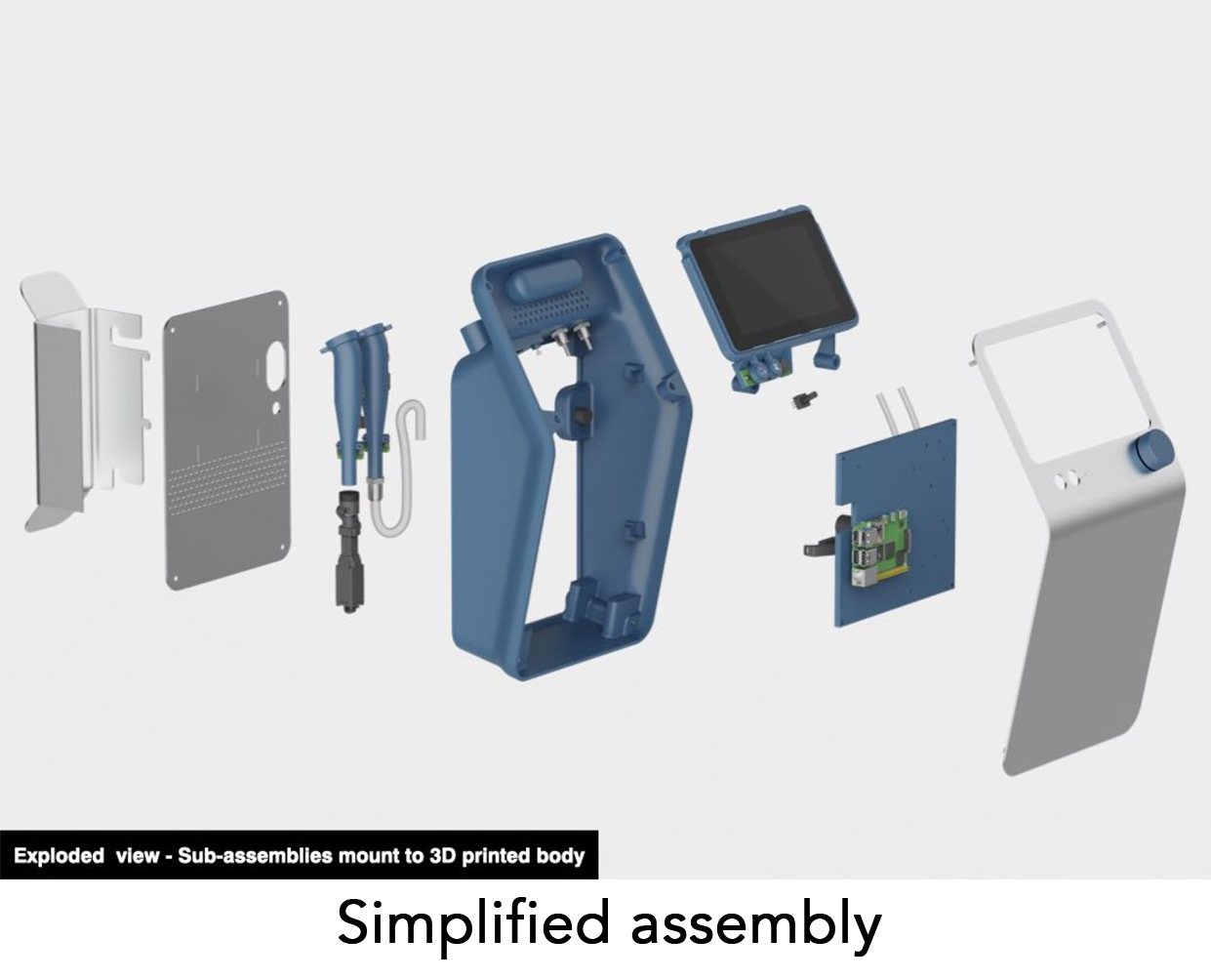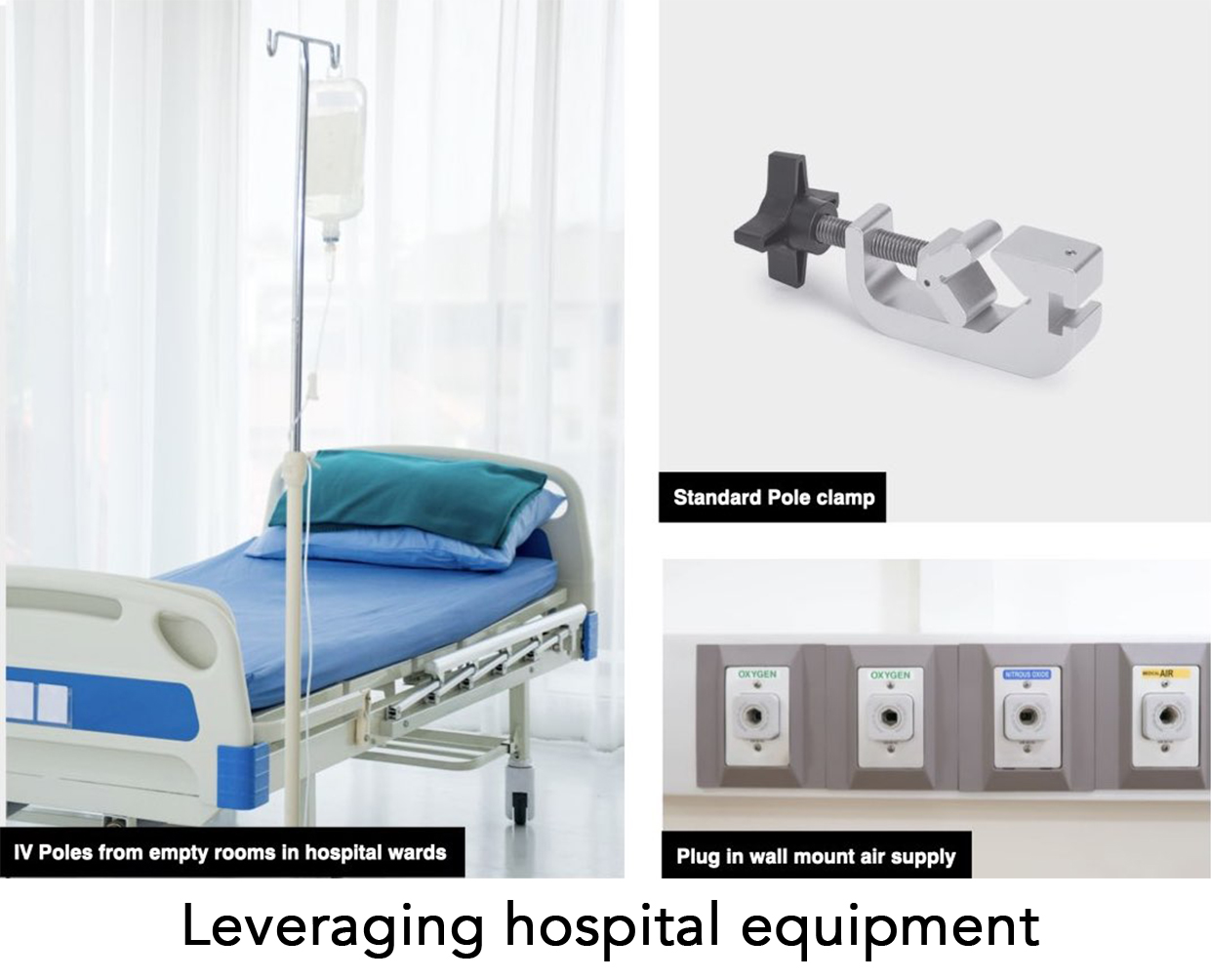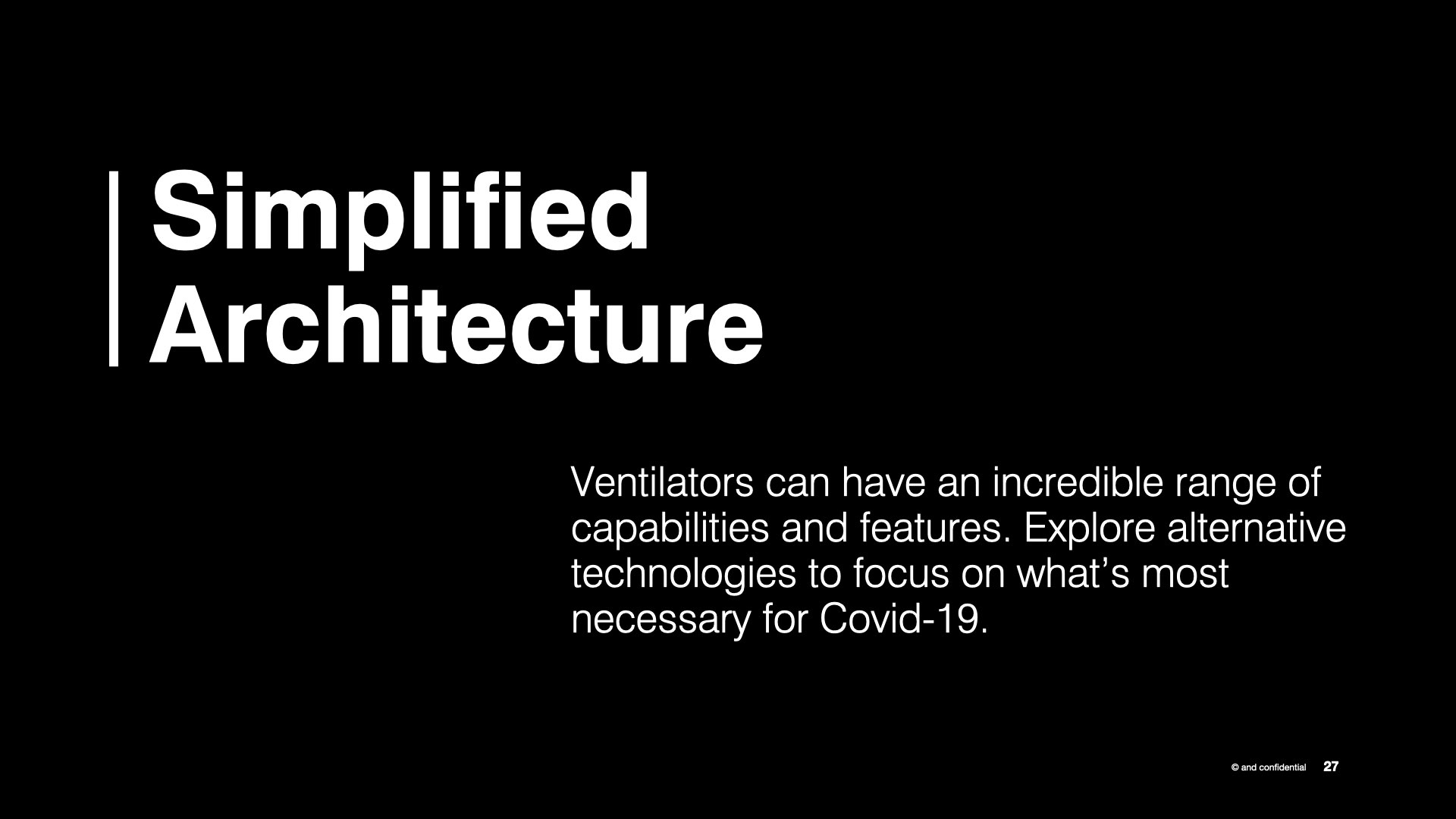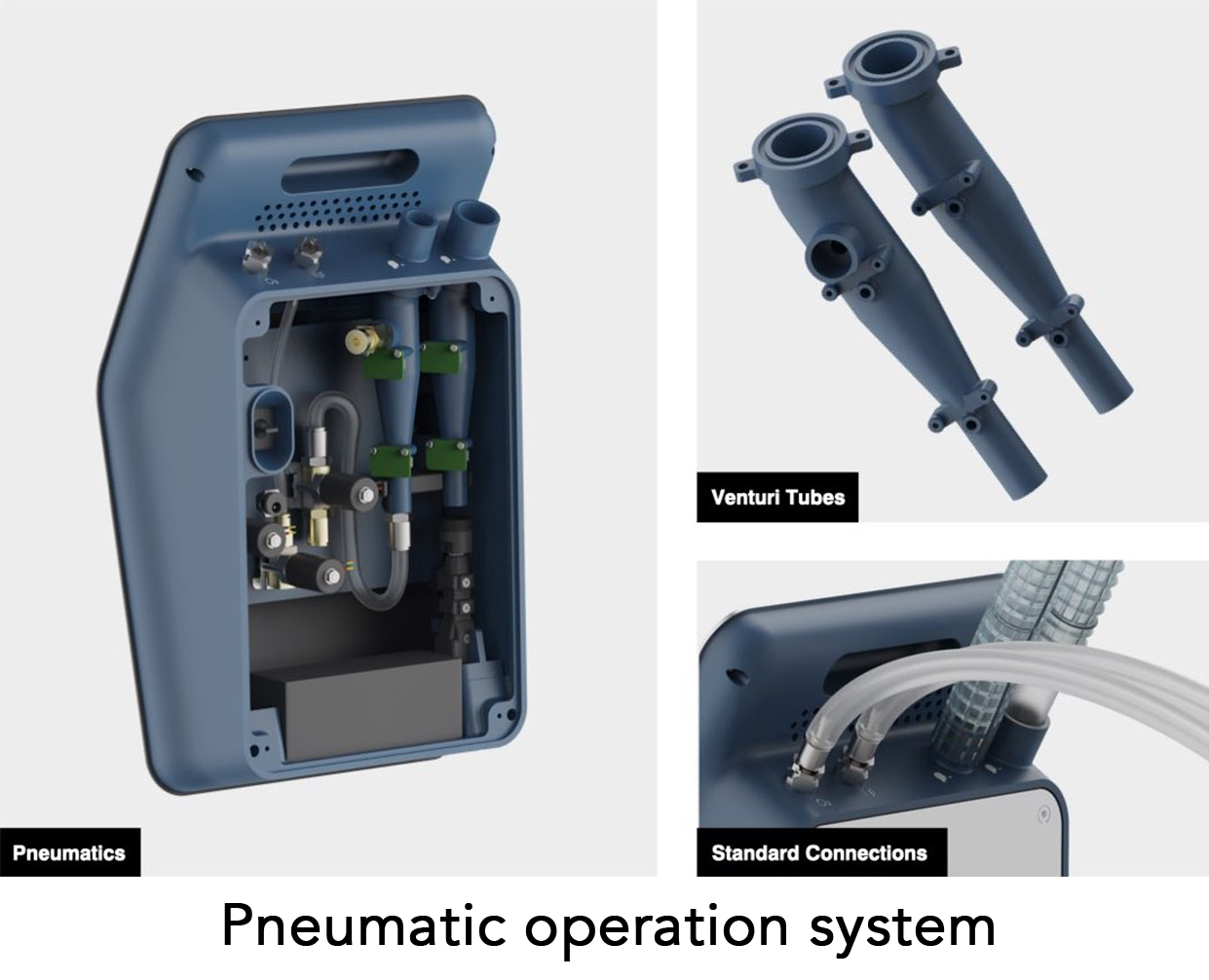 Leverages existing pressurized air system in hospitals instead of mechanical actuation with sensors mounted directly to Venturi tubes and Built-in overpressure relief valve for safety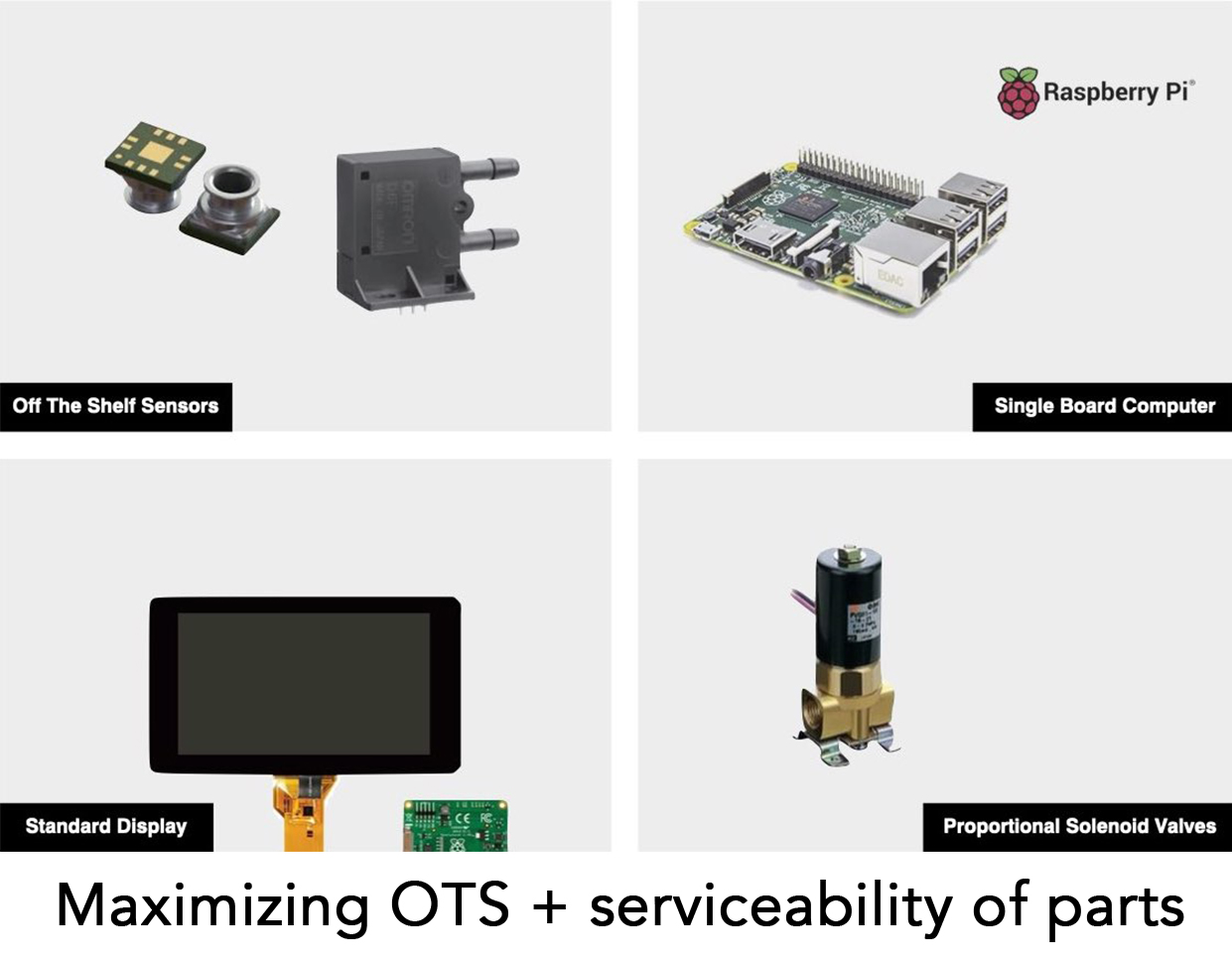 Project Contributers